Supply and (On) Demand — The Risks of Static Freelance Recruitment Strategies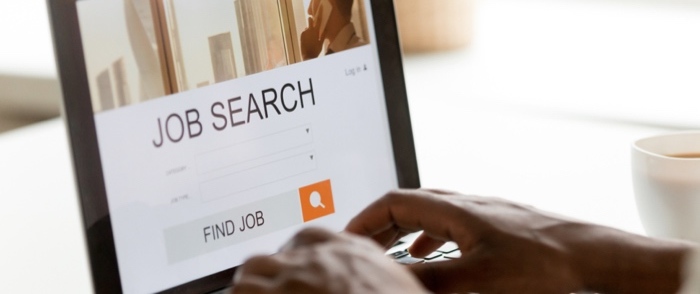 In an evolving talent market, organizations need a new approach to finding the right staff.
Finding the right person for the right job is becoming more difficult: 67% of recruiters believe their job is more challenging now than it was five years ago, with 62% facing more obstacles to finding quality candidates.
One solution that's gaining ground is freelance recruitment, as the growing gig economy offers big potential for businesses to find their best fit candidates without wasting time or money. But in an on-demand market, larger pools don't always mean better candidates. Organizations need dynamic freelance recruiting strategies to source, manage and retain the best talent.
The Talent Trend
Offering great opportunities isn't enough in isolation. Organizations now must compete across salary, benefits and perks to attract top-tier talent.
The ways that enterprises find, evaluate and onboard talent are changing. Technology now plays a critical role: project-based job-seekers can apply for multiple jobs with a single click. This makes it easier for organizations to access candidate pools, but also harder to know how deep the pool goes.
In addition, rebounding economic conditions have spurred corporate hiring interest. But this comes as executives report greater challenges in finding the skilled staff they need, partly because increased business competition creates a candidate-driven market.
Some organizations are also changing their approach to recruitment. For example, the elimination of typical candidate interviews in favor of more hands-on evaluations of prospective employees can enable candidates to showcase their technical knowledge, communication skills and leadership abilities.
Simply put, the search for talent is trending away from traditional recruitment models and toward a more candidate-driven, skills-first future.
The Freelance Factor
With great talent becoming harder to find in the traditional labor market, many organizations are considering another option: Freelancers. Some of today's biggest brands have started incorporating freelancers and contractors into their growth strategies in an effort to build a more nimble, competitive and specialized workforce.
Today, more than one-third of all U.S. workers are part of the gig economy. The freelance factor is inherently appealing to organizations looking for skills such as completing work quickly. According to the 2017 Workforce Productivity Report, 83% of business leaders believe contractors are more productive than employees. While an overwhelming majority (82%) we surveyed agree that productivity is one of the top indicators of financial success or failure, only 31% gave themselves an "A."
While gig economies equalize opportunity, they offload the responsibility of sourcing best-fit talent on organizations, and seemingly ideal freelance relationships can quickly sour if businesses and gig workers aren't on the same page.
The Recruitment Remedy
Hiring traditional talent is getting harder, and sourcing freelancers isn't exactly fire-and-forget, so where does this leave organizations? How can they leverage on-demand worker economies without spending more than the expected amount?
Start with a data-driven strategy. Here's why: The gig economy's biggest strength and greatest potential drawback is variability. With so many workers available, it's possible to find virtually any skill set, but tracking critical freelancer statistics and outcomes can quickly overwhelm organizations. Emerging solutions such as freelance management systems (FMS) can provide the structure necessary to track essential worker information and enable you to find the right person for the job.
Consider the quickly rising number of baby boomers leaving the workforce. According to The Balance SMB, approximately 10,000 boomers now reach retirement age every day. This creates potential gaps in knowledge as organizations onboard younger workers who possess the critical skills for a tech-driven marketplace but lack the hands-on experience of previous generations.
Mostly-retired, highly skilled baby boomer freelancers exist, and they present opportunities for desperately needed staff training without the cost of a full-time equivalent position. The challenge is tracking down these workers in the rapidly expanding freelance market.
FMS tools help businesses organize and manage their freelancer pools by creating a searchable, customizable database that contains all relevant contractor information. Using what are known as "labor clouds," organizations can target freelancers by location and credentials. Integrated compliance, payment and automation solutions simplify processes related to meeting regulatory obligations, paying freelancers on time and entering critical data. These solutions reduce the risk of human error as well.
Efficiencies of this kind are especially critical when an organization is looking for niche skill sets or seeking to hire someone to work in-house. With consumer expectations rising and freelance legislation evolving, the process of talent acquisition must be as streamlined as possible.
The Demand Curve
Hiring is on the rise. Skilled workers are in short supply, and freelance workers provide on-demand support for key business initiatives. The challenge is putting it all together by finding skilled candidates in the sea of gig economy workers and leveraging FMS tools that are capable of responding to dynamic market changes without creating complications in-house.
On-demand is the new workforce supply, and the right freelance recruitment strategy can help organizations stay ahead of the curve.
Learn More
[Webcast] The Future of Work & "Gig Economy" How will you manage the compliance risk associated with using freelancers at scale? What can we learn from companies who've already done so? Launch this webcast for the latest information.