Humans of HR: Shelly Jackson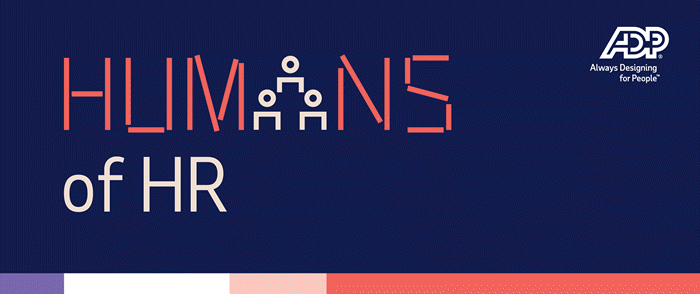 With a decades-long career across various HR functions, Shelly Jackson has seen it all and offers some advice on implementing the right HCM system for your organization.
Shelly Jackson has over 35 years of experience in payroll, human resources and benefits. Currently, she is the Sr. Payroll Tax Specialist for ASRC Federal. Over the course of her career, she's utilized many software applications to support her work, and she continues to return to ADP as her human capital management (HCM) solution of choice.
In fact, Jackson has 20 years of experience using ADP, and has been a part of two (soon to be three) software implementations.
Modernizing the HCM System
Jackson's first payroll position involved working with small business accounting software to manage payroll functions. This was at an organization of approximately 100 employees, and the bookkeeper had been using the software for years.
As she puts it, the software had Jackson "ready to pull my hair out." This was because the system couldn't update in real time, nor could data or other inputs communicate with different systems automatically. For example, there were separate logins for the payroll and HR portals.
When the bookkeeper left, Jackson's supervisor, the organization's controller, made the switch to ADP. With its introduction, there was no longer a need for manual updates and data transfers. Jackson says the ease of use, flexibility and real-time updates improved her job tremendously and helped her and her team be more effective and strategic in their roles.
Flexibility Is Key
As Jackson observes, "Payroll is payroll, but how it's processed — each company's way of doing things is different." For example, at one firm where Jackson worked, part of the workforce consisted of an armed security detail that could be deployed for assignments overseas. From a payroll perspective, this presented many challenges. For one, these overseas employees were eligible for pay differentials based on the type of work being done (e.g., hazard pay). For another, their tax liabilities were affected by how long they remained abroad. These pay and tax considerations came into effect once there were "boots on the ground... when their feet first hit foreign soil," according to Jackson.
To manage these transactions, Jackson and her team used ADP Workforce Now®, an all-in-one HR management platform. This system managed all of the calculations automatically, which drastically reduced the occurrence of human errors. The software also created a custom report that enabled Jackson to keep track of workers involved in overseas assignments. This ensured that, when an assignment ended, so did the salary and tax rules associated with it.
In another role (this time at a large management and IT consulting firm) Jackson utilized ADP Vantage HCM® — specifically designed for U.S.-based multinational businesses — to provide self-service capabilities to newly hired staff. According to Jackson, the organization averaged between 200 and 300 new hire classes every Monday.
When the firm was utilizing a different system, this information had to be entered manually by her team of 12 payroll representatives by 7 a.m. every Tuesday, which meant putting in many hours to meet the deadline. Once the firm switched software providers, new hires could go into the system themselves and key in information related to direct deposit and tax deductions. This yielded significant time savings for Jackson and her team.
The Right Position with the Right Tools
As a veteran of multiple software implementations, Jackson has important advice for professionals looking to invest in a system to manage their organization's payroll and HR needs. She suggests looking for one that "takes the responsibility off your HR or payroll staff" with regard to manual tasks like adjusting tax deductions or benefit elections. She also encourages HR leaders to think about where they see their organizations in five years: "You want to be with a system that's going to grow with you."
For Jackson, the matter of which HCM system an organization uses is so critical that it has been a determining factor in her professional choices. Solutions that eliminate the need for manual entry, systems that update and communicate with each other automatically, and excellent customer service have been especially important in this regard.
Choosing organizations that are willing and able to invest in applications that satisfy both their current and future needs has helped Jackson sustain her decades-long career in human resources.

Shelly Jackson