6 Questions About Managed Payroll: Process and Technology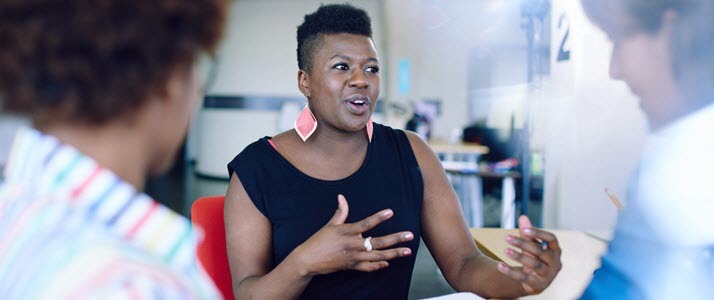 Here are six questions to ask when considering managed payroll options.
Payroll is a significant source of risk for human resources (HR) departments, and complying with changing wage and hour laws can be challenging.
The United States Department of Labor (DOL) recently announced proposed changes to the minimum salary threshold requirements that an employee must earn in order to be exempt from Fair Labor Standards Act (FLSA) overtime rules. Noncomplicance can come with a significant price tag: the DOL reports that, in 2018, $304 million in back wages were recovered.
Managed payroll can help minimize the errors that result in unpaid wages and other risks. Here are six common questions that can help you navigate the complex options around technologies and vendors.
1. What Are the Options for Managing Payroll?
Historically, the term "managed payroll" refers to business process outsourcing (BPO). It refers to hiring a vendor to execute most of the payroll administration tasks. However, confusion arises because "managed" has been used to describe some payroll management systems. Human capital management (HCM) technology for payroll varies significantly, but may offer automation, tools for compliance and interactive insights.
A payroll system that's described as "managed" may not allow you to outsource your business processes, depending on the vendor. Because of the many ways the term "managed" is used by HCM vendors, making a distinction between processes and technology is crucial.
2. How Does It Benefit HR Departments?
Cloud-based HCM technology combined with real-time expertise can streamline and automate payroll. The specific benefits vary but could include:
Access to real-time expertise on compliance requirements
Reporting and analytics
Transparency and collaboration
Using cloud technology as an intermediary platform for outsourcing payroll execution, along with professional tax and compliance expertise, can yield vast reductions in the internal resource requirements and flexibility.
3. Does It Require a Technology Overhaul?
There's a great deal of variation in the current landscape of cloud-based technologies for payroll management. Some vendors require customers to purchase a comprehensive suite for HCM. Some can act as one component of a unified HCM suite, and can also be integrated seamlessly with an existing HR system of record, allowing organizations to achieve flexibility and easier transition.
4. Is There Flexibility for Unique Business Needs?
Not every organization who advertises managed technologies for payroll offers the possibility for their customers to outsource managed services. In fact, some solutions aren't designed to act as an intermediary platform, even if their client has a preexisting relationship with vendors to manage their payroll. In contrast integrated payroll solutions offer clients access to a number of options, which include in-house management or managed services.
5. Are There Compliance Risks?
While cloud-based tech can offer security advantages, your risks depend on your vendor. Some vendors use a third-party vendor to perform implementation, tasked with pulling your customized rules for meeting compliance requirements into the cloud. HR leaders should understand that, in those cases, the technology used to "manage" payroll may still require manual, internal efforts for compliance. On the other hand, others automate the compliance process with real-time updates to the cloud, along with the expertise of compliance specialists who understand state and national regulations to help you avoid costly penalties.
6. What Questions Should Guide Vendor Selection?
The right technology for payroll management will enable your business to achieve the necessary balance of control and automation. It will also allow you to achieve flexibility in your HR technology ecosystem and BPO models. When evaluating technology options, HR leaders should understand how choices affect their risks and resource commitment. The following questions could be a helpful guide for interacting with vendors and understanding your options:
Who owns the responsibility to update compliance and governance data?
Is this a managed transition or does it require dedicated resources?
Are you able to estimate costs or does it depend on the partner used for cloud hosting?
How does your system support compliance reporting?
What's your process for quality assurance and testing post-implementation?
What's your downtime (a measure of software reliability)?
Who's responsible for ensuring the security of your payroll data post-implementation?
Managed Processes Should Be Simple
Payroll has never been easy, and changes in the compliance, technology and terminology landscapes have made it more complex. For HR leaders considering the value of cloud-based technology for payroll automation, understanding the significant variation in enterprise vendor solutions is an important step toward risk reduction and efficiency.
Learn More
Watch Zac Quayle, HR Operations Leader, Cargill EMEA, describe his journey to a single solution for payroll and the four key areas that were critical for success.