How Comfortable Are You with Data?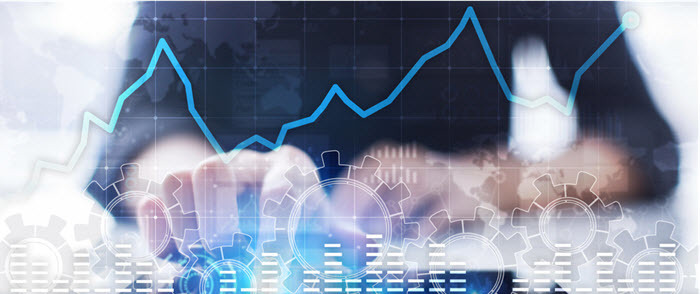 How comfortable you are working with data depends on a number of factors, from the training you've received to the tools at your disposal to your personality type.
Today, data plays a role in nearly everyone's job. But that doesn't mean everyone is comfortable reading, analyzing, or making decisions based on data.
According to a 2017 Data Literacy Project survey, only one-third of all workers feel confident in their data-literacy skills. And it's not hard to see why. Seventy-six percent of employees believe they are working with a higher volume of data today than they were three years ago, the survey found. Keeping up with all that information, flowing from an ever-growing range of digital sources, can pose a challenge even to the most data-literate employees.
"One of my team's biggest challenges is deciding what data we should be collecting," said Vaishali Jadhav, lead facilitator at Indeed.com, in Austin. "It's a lot of experimenting, and I ask for a lot of different data with the understanding that some of it we may not use."
How comfortable you are working with data depends on a number of factors, from the training you've received to the tools at your disposal to your personality type, says Marc Rind, ADP's chief data scientist and VP of product development. "Some people won't make a move without data, some excel in telling a story around data, while others will trust their gut more than the data," he said. "There is no right or wrong way to approach data, but it is important to be open-minded and learn from those who are more comfortable with understanding data while recognizing what kind of relationship you have with it."
For some people, data is more easily processed by searching for the stories contained within. "I think it's really exciting what you can do with data," said Dorothy Villarreal, an adjunct professor at Paul Quinn College in Dallas, TX. "And I think how we're able to use data to tell stories is really important."
When Villareal looks at data, she doesn't see facts and figures so much as a narrative that's open to interpretation. "People see data as being very black and white," she said, "but the truth is that it's not an objective thing. It's important to interpret it and make sure what we're using it for makes sense."
That approach guides her when using the data gleaned from various school reports to craft better curricula for students. "I use data to see how our students are doing, where we can improve, where we're communicating more or less, and where we're getting more engagement," she said.
Others seem to be born data masters, able to process and interpret large amounts of data without the aid of internal filters. "It just comes easy to me," said Ernesto Aguilar of Carroll Systems, a provider of structured cabling for voice and data in Austin, Texas. "I like that it changes all the time—it keeps me interested." (Asked what it is about data that frustrates him, Aguilar laughed and said, "Explaining it to other people.")
Judging by the statistics, people like Aguilar are in the minority. Margaret Higgins, operations manager at BNL Consulting in Roswell, GA, describes herself as the least tech-savvy person in her office and someone who prefers to deal with data through simple, user-friendly tools. For her, RUN for ADP is essential to managing the data she deals with every day. "It feels like it was really built for me," she said of the platform. "There are a lot of built-in reports that are readily available, but there are also ones you can customize—like if I want to get a list of everyone's birthdays, or everyone's start date—and that's easy to do for someone like me."
But even the savviest data master still needs tools to help analyze and organize it all. Mike Arnette, who works alongside Higgins as BNL's chief operating officer, decided to switch to ADP, not because its solutions simplified his company's data, but because it provided better access to it. "With the toolkit that ADP provided via their web interfaces, we felt like we could do that data entry task we were already doing but then actually review the results and feel confident about what was going to happen in terms of payroll execution," he said.
Regardless of how you personally approach data, it's important to learn to work with others who do so differently, Rind said. While that could, at times, lead to frustration, Villareal says that in her experience, it can also create magic.
"Some people just want to look at numbers, and some people need to see beyond numbers," she said. "When you're able to combine those two, some really exciting things happen."
Want more?