ADP Women in STEM Profile: Guadalupe Garcia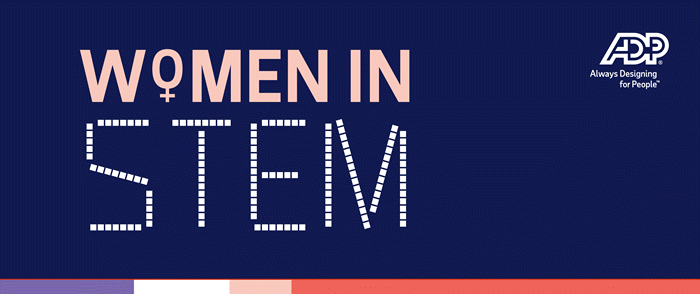 "Passion is energy. Feel the power that comes from focusing on what excites you." - Oprah Winfrey
From Argentina to U.S. and Back
Guadalupe Garcia was born in Corrientes, a city in northeastern Argentina. She vividly remembers a huge, old, brownish world map hanging at home and a globe she loved to spin. "Go where success is" her parents always told their five children.
Growing up so close to the border with Brazil, Paraguay and Uruguay made her culturally curious. At 17 she became a Rotary International exchange student in the U.S., and spent what to this day she recalls as the best year of her life. "Everyone was extremely nice, but when you are the one who moves, it is your job to make the effort and connect. They do not need you there, no one called you and yet you came!" This was the beginning of a self-discovery journey for Guadalupe when she started realizing her passion for observing others, embracing differences and being excited by the uncertain.
She returned to Argentina for college, initially studying accounting. But since she was working in the family business, she realized accounting was not "it" for her and instead graduated with a degree in business management.
"It is no coincidence that five out of five children in my family have made a career out of what we love doing. My dad has always loved being an entrepreneur, and my mom has been passionate about teaching chemistry at university. She even got her Ph.D. at 60!" Role models, whomever they are, play a major role in what we believe we can accomplish.
Navigating Learning Curves
Always drawn to the human aspect of organizations, she applied for an HR intern job in Anheuser Busch InBev, the largest beer company in the world. During her six years with the company she held four different positions, relocated to Buenos Aires and traveled extensively in Argentina, Chile, Bolivia, Paraguay and Uruguay.
She gained significant experience in labor relations in the firm's factories, training and development, continuous improvement and leading organizational changes. She even stepped into the business for a while before returning to HR.
"You learn a lot about yourself with tough assignments. When I was 27, I was responsible of safety at one point in production, and there was a fatal accident in another department close to us. If you don't understand the impact of your work ion others that is obviously the worst way to realize."
Guadalupe became obsessed with spotting any risky and unsafe behaviors. Her eyes were constantly looking and her mind never at rest. Her manager, who was also a mountaineer, helped her navigate those tough moments.
"In the mountains, every night you stop and celebrate that you survived one more day, and you are one day closer to the top."
Change is Normal
More convinced than ever about continue growing in HR, Guadalupe applied to become an Executive Master in HR Management, at a prestigious business schoolin Barcelona, where she is now a Professor of Performance Management of HR and works with post-grad students.
Sunshine, siblings in Barcelona and new challenges were extremely appealing, but moving again, re-starting her life — overseas this time — was not easy.
"We tend to think a decision to move is forever, instead of the next thing," she says. "Things change. When moving to another place, it's important to take away that pressure of forever. It's a tormenting thought, and most importantly, not true! Unless you then decide you want that."
Her siblings left, but Guadalupe started working for ADP, working on social projects and humanitarian work with Rotary International, met her husband. And now they have a daughter together.
"One open door leads to many," she says.
Coming to ADP
In November 2011, ADP was looking for an HR Business Partner (HRBP) for its fast-growing business, Streamline. Guadalupe got the job and started her career journey at ADP, where she then became a Global HRBP for the multi-national business unit. True to her passion for developing others, she spoke with her manager, Simone Piana, and got a stretch assignment as Talent & Development leader on top of her HRBP role.
When a Senior Director Talent Partner role became available for ADP's Europe region, Guadalupe was 38 weeks pregnant but jumped at the opportunity and applied. She soon learned that finding a best time for interviews with a 1-month-old baby could be just as challenging as a tough project. Looking back she is so glad she took that step. But returning to work after maternity leave, even to a job you love, can be difficult. Having a new role to learn made it much more appealing.
"Many people in my position would assume they wouldn't be chosen simply because they'd be gone for some months, and then wouldn't even apply. But the hiring manager, Dan Raimondi, told me he was more interested in the right candidate than hiring fast."
Guadalupe is now also part of the StandOut roll-out project internationally, and she leads the #BreakTheCeiling core team, ADP's Employer Services International gender diversity initiative. She has turned her passion for activating and developing talent in others into her day-to-day job, inside and outside ADP.
"If you spend time thinking about what you love doing at work, and sign up to do that even more, you are not only doing yourself a favor, others will benefit."

Above, Guadalupe Garcia in Japan.
Like this story?
Read more ADP Women in STEM profiles.