PEOs Lead Business Forward with Data-Driven Insight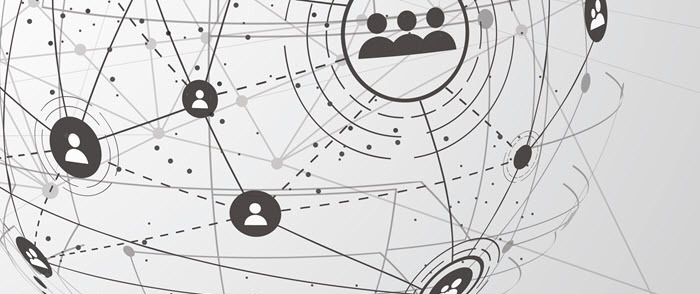 A select group of PEOs are harnessing technology and data to give their partners the ability to get the most out of their employees, increasing productivity while keeping them satisfied and less inclined to bring their talents elsewhere.
Professional employer organizations (PEOs) have become a trusted and vital partner for businesses seeking expert guidance and management of essential HR functions like payroll, benefits, and talent management.
PEOs started out mainly as payroll and workers' compensation providers. In the more than three decades since the PEO industry began, it has grown to cover more areas and offer a lot more to its clients. Due to changing regulations for business, evolving economies, and advancements in technology, PEOs are now more like partners in business growth. A PEO can help clients respond effectively to current trends, like talent shortages and the growing emphasis on how employer brand perception can affect a company's bottom line, and provide valuable strategic guidance.
Moving Beyond HR Administration
Some PEOs have expanded into talent acquisition and management, areas that we know are increasingly essential to business success. PEO providers with access to data on workforce trends and analytics can provide their clients with the information they need to help them succeed in the current labor market. U.S. job openings reached a record high of 7.3 million at the end of 2018, according to data released in February by the Department of Labor. According to the ADP Research Institute®, job switchers benefitted from an average wage increase of 5.8 percent, while those who stayed with their employers saw a 4.7 percent increase. Employees have incentive to look for new jobs.
A PEO with access to data and insights can help its clients attract and retain the best talent in any labor market. Data answers questions that are critical to success: How much do you pay? Which skill sets best match an opening? Which departments need more employees? Who is performing well? Which employees are on the verge of leaving?
Using Data to Gain a Business Advantage
With more than three petabytes of data covering almost 30 million workers and more than 90,000 organizations in the U.S. alone, ADP is in a unique position to understand how organizations are structured, change, and work.
For example, a benchmark might indicate a company has a higher percentage of turnover for a specific position than the industry average. Data may show that low wages coupled with periods of consistent overtime are causing employee turnover. We can use this information to help a company realign their business practices to improve retention and lower turnover.
Clear insights into how employees work and what they think about work can be a powerful tool in developing focused initiatives to keep employees challenged and satisfied. The ADP Work Life Study discovered four core employee needs that, when met, dramatically increase employee satisfaction and retention:
1) to feel productive,
2) to have a sense of belonging,
3) to be inspired,
4) to feel uniquely valued.
As the study recognized, a strategic approach to talent management is necessary in the current workplace environment, and can be a growth driver for business.
Savvy businesses may want to partner with a PEO that does its own research into workforce trends that goes beyond benchmarking data. The insights from this type of research offers unique value and support to client organizations. Just as businesses must continue to evolve to stay apace with technology, the economy, and government regulations, so must PEOs evolve – not only in their ability to support clients, but in their technological innovation and data insights.