Meeting the Business Growth Challenge Head-On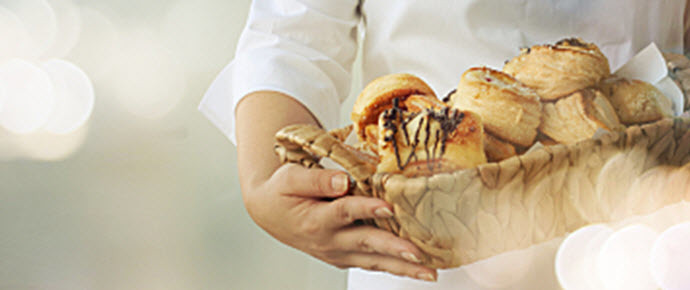 According to the Small Business Pulse Survey, 60% of business owners say that attracting and retaining customers is their most critical issue.
You probably didn't start your business because you wanted to manage staffing issues, employee health insurance, or ever-changing legislation. Yet, every business owner faces these realities.
According to the 2017 State of Small Business Report survey, the top five challenges facing American small businesses fall into three categories: managing the bottom line (revenue, profitability, and cash flow), talent acquisition, and employee benefits.1
Tackling Growth Challenges
According to the Small Business Pulse Survey, 60% of business owners say that attracting and retaining customers is their most critical issue.2 The 80/20 rule says that 80% of your sales comes from 20% of your customers. That 20% is your best customers. They have a high level of satisfaction, and they're more likely to refer their friends and neighbors to you.
The Small Business Administration offers these tips for boosting sales3:
Identify your best customers Exactly who is your 20%? Determine their similarities. Is it demographics? Location? Use the information to your advantage when working to expand your base.
Narrow your target market Going after a specific slice of the market can help you stand out in the crowd.
Highlight your point of differentiation Determine what you offer that your competition doesn't and promote it.
Create specialty programs that increase sales Offer things like incentives or loyalty discounts to your existing customers to give them another reason to keep coming back.
Hiring New Employees
The right hire can increase productivity, contribute positively to company culture, and directly affect your bottom line. The wrong hire can cost your business money and time, and increase existing employees' stress levels.
The total cost of onboarding—taxes, benefits, equipment, training, and bonuses—can range from 1.5 times to 3 times the salary4 of the position, making it critical to select the right employee. Start by developing a recruiting strategy you can use each time you need to hire a new employee.
Recruitment Plan
Create a job description A strong job description makes it easier to find the best match for the job.5
Post your opening Post your opening on social media, online job boards, and your own company's website.
Contact a recruitment/staffing professional An employment agency won't save you money, but it should save you time.
Consider past candidates Someone who may once have been your second choice has likely gained experience since you last spoke.
Create a contract position For short-term projects, consider a contractor.
Promote from within The perfect person for the job may be a current employee.
Providing employee healthcare
Even if you are not required by law to offer coverage, employees expect it as part of their total compensation, making employers who don't offer health benefits less attractive. Here are some things to consider when you're making decisions about your benefits offerings.
If you hire five new employees this year, will that change your benefits requirements? What if they are just part-time? Knowing which laws you're subject to can help you budget, avoid hefty penalties, and predict administrative burdens.
KNOWING WHAT YOUR EMPLOYEES VALUE MOST
The benefits that employees value most are medical, dental, and vision insurance, a 401(k) savings plan, and paid time off. Focus on these, for starters.
INCLUDE VALUE-ADDED BENEFITS
Employees are 57% more engaged when they feel their company offers a competitive rewards package.7 And you can do it without adding to your budget. Round out your benefits offerings by including flexible spending accounts, critical illness coverage, pet insurance, etc.
Point your staff to insurance carrier websites and retirement plan administrators for information about the plans. The experts are often the best resources to help employees understand their choices.
Remind your employees to use their benefits wisely throughout the year. Large insurance carriers and plan administrators have great resources on their websites, including newsletters, discounts, and healthy-living tips.
Want to learn more?
Read: Use HCM Data for Strategic Insights
1 2017 State of Small Business Report.
2 Yelp Small Business Pulse Survey.
3 Beesley, Caron, "8 Ways to Boost Sales of Your Small Business Services," U.S. Small Business Administration blog, June 24, 2016.
4 Mueller, Annie, "The Cost of Hiring a New Employee," July 25, 2011.
5 Sample job descriptions from Monster.com.
6 Misclassification of Employees as Independent Contractors, U.S. Department of Labor, Wage and Hour Division.
7 The Business of Benefits, ADP.