Hiring for Diversity? Try a "Culture Add" Approach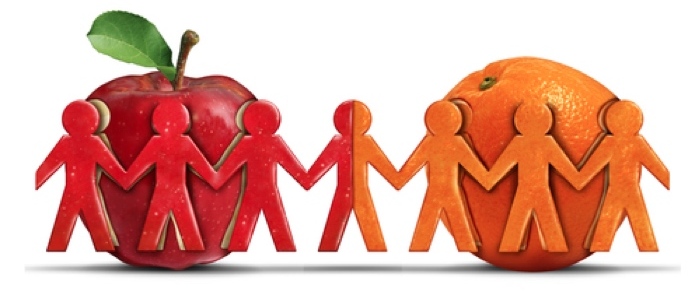 Hiring for "cultural fit" can come with drawbacks. Here are ways to consider "cultural add" instead.
Amid the tightening labor market, talent acquisition teams are competing for qualified, diverse talent at a time when unemployment rates are at an 18-year low.
In an effort to hire more qualified talent faster, organizations are implementing creative recruitment strategies and processes that are intended to find candidates who would be a good "cultural fit," ones whose values and personalities are similar to those of existing team members. Hiring for "culture fit" centers on the idea that qualified individuals can be integrated more easily, make quick connections and stay in their organizations longer.
Unfortunately, hiring for "cultural fit" can lead to teams that are homogeneous. The practice has the ability to facilitate bias, and it can become a justification for rejecting people who are not similar to the decision-makers or their teams. The criteria for "cultural fit" sometimes include personal preferences such as, "Who will I be more comfortable hanging out with socially?" This can unintentionally result in less diverse teams.
For this reason, hiring priorities should include a focus on what individuals can add to the culture. You can do this by asking what experiences, knowledge and specialized skills candidates have that can enhance the organizational culture and get their peers and managers thinking innovatively. Studies confirm that there is a direct correlation between diversity and business performance.
McKinsey found that businesses with racial and ethnic diversity are better at driving innovation and are 35 percent more likely to have financial returns above the industry median. Research from the Harvard Business Review shows that workers in more diverse organizations are 45 percent more likely to report a growing market share, and 70 percent saw business expand into a new market.
But hiring for diversity is no easy task. Improvement in this case requires a comprehensive approach that involves reviewing your processes for recruitment, interviews and retention. Below are some recruitment ideas that provide suggested tips to help human resources professionals create a long-lasting, diverse team while driving a strong cultural fit to their organization's unique workforce.
Recruitment Process
Optimize job descriptions. The job posting can contain language that is inherently coded with words that invoke bias. Job profile optimization tools allow businesses to analyze and improve job descriptions for effective gender-neutral language and formatting, which can lead to less skewed applicant pools.
Expand recruitment outreach to diverse schools. Implement a diverse campus strategy to create a steady pipeline of talent from historically black colleges and universities, Hispanic serving institutions, women's colleges and schools with diverse enrollment.
Look for adjacent industries and degrees. Identify adjacent degrees that develop similar skills, or explore adjacent industries for roles where industry experience is not critical to success. Many competencies or skills overlap with other job functions, so when reviewing resumes, identify transferable skills that align with positions.
Interviewing Techniques
Use blind resume techniques. Blind resume techniques focus on removing any cultural identifiers from a resume. By removing names, schools, dates and club affiliations, hiring teams can focus on competency. You can also use technology and software to hide data that suggests a candidate may fall into a diverse category.
Use diverse hiring teams that reflect the applicant pool. Diverse hiring teams can help to minimize unconscious bias in the hiring process by offering different perspectives and viewpoints on candidates. Additionally, when interviewers reflect the backgrounds of candidates, it can promote an inclusive culture.
Use competency based selection. Train recruitment professionals to use competency-based selection during interviews. Be sure to always identify the 5-6 competencies or skills that are most critical to successful performance in the role.
Employee Retention
Give employees a voice. Employee surveys can provide insight into employee engagement and how inclusive the work environment is for all employees. You can provide mentoring programs that support career development and networking, and facilitate a dialogue between employees across all levels. Establish diversity-focused employee resource groups to increase employee engagement and provide support, education and advocacy.
Establish a steady pipeline through strategic partnerships. Strategic partnerships with local organizations can provide employees with opportunities to give back to the community. Sponsoring local programs can create enthusiasm and generate awareness of your business, which can also help you tap into local talent.
Recruiters, remember: every business looking for competency and diversity in their talent is at a different stage of their development, and you play a key role in ensuring the success of these principles at your organization. Building a vibrant culture that welcomes and encourages multiple viewpoints begins with hiring for "culture add," not just "culture fit."
Want more on this topic?
[WEBCAST] Diversity and Inclusion: Supporting Employee Experience and Retention
You put a lot of work into assembling the most important assets of your organization--your employees. Now, help ensure you're meeting their needs with a diverse, dynamic culture and environment where everyone, regardless of their differences feels supported, valued and included. Register or replay this webcast.