5 Financial Challenges Enterprise Businesses Face When Going Global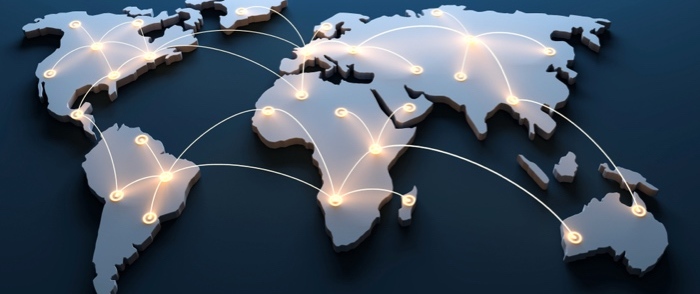 International expansion can create a number of HCM-related challenges.

Making the decision to expand across borders is just the first step in a long list of critical actions organizations must take to establish a foothold in a foreign market. While each market presents a unique set of challenges and opportunities, businesses must dedicate the appropriate amount of time and resources to human capital management (HCM) to reap the benefits of global expansion. From hiring employees with the right set of skills to ensuring the workforce receives access to the tools and support needed to compete in the marketplace, HCM lies at the heart of every successful international business foray.
Consider these typical HCM-related financial challenges a business could face as it expands overseas:
1. Scaling to Meet Market Demand
By embarking on international expansions, organizations can look to establish additional streams of revenue. But establishing an overseas presence without the ability to scale operations to meet demand could lead to a quick exit from an otherwise lucrative marketplace. Scalability stems from access to people, processes and technology needed to support a growing business.
While it may seem like a premature consideration at the time, before entering a foreign market, envision how your business might respond to an increase in demand for its products and services. While it could take months or even years for this to occur, by testing your organization's ability to scale its operations before the fact, you can identify potential weaknesses and workarounds to capitalize on growth opportunities when they arise.
The challenge of scalability also applies to regulatory compliance. In the prelude to General Data Protection Regulation (GDPR) becoming law, firms in each country focused primarily on how to comply, but their approaches didn't necessarily translate to other European countries covered by the regulation. "We started with identifying our core capabilities, which was intended to make sure the solution for GDPR was sustainable," says Aaron Smith, Senior Vice President of Product Development at ADP. "The rules in GDPR relate to the lifecycle of employee and client data. You need to understand that lifecycle in order to apply any core capabilities more broadly, as opposed to just tackling the scope of GDPR on a country-by-country basis."
2. Compliance Management
In the United States and overseas, regulatory compliance remains a hot topic — especially as it relates to data privacy. To complicate matters further, numerous foreign countries, including many in Europe and the Asia-Pacific region, continue to adopt and enforce a patchwork of laws designed to protect employees and the rights of the individual consumer. Inevitably, some markets require greater attention to payroll compliance than others.
"There are very complex payroll compliance requirements across the EU. France and Germany are just a couple of examples," says Smith. "While the payroll solutions for Germany address local compliance quite well, the ability to deploy those solutions across the EU is very challenging."
Consequently, ensuring compliance with all laws and regulations pertaining to employees and consumers requires access to local experts and a willingness to adopt new processes and technologies accordingly. When researching labor markets to prepare for compliance, you should set aside time to investigate the regulatory environment of the foreign market you intend to enter.
3. Hiring Local Talent
With many economies experiencing record low unemployment rates, hiring in certain markets is becoming a pressing problem. Long before your business sets up shop in another country, take the time to research the labor market. If your research reveals a tight labor market, consider revisiting your salary-related costs for the new market to ensure they reflect the going rate. Now might be the time to engage a local executive search firm to help source local talent.
4. Workforce Management
Every stage of workforce management requires the right processes and technology. While some aspects of your company's existing approach to workforce management may work overseas, others may not meet the unique regulatory requirements of foreign markets. Conduct an inventory of the processes and systems you currently use, and determine whether they could support your operations overseas. If you're unsure about whether a given technology solution will allow you to manage foreign employees effectively, contact the provider and inquire about their platform's capacity to function and remain compliant with the regulatory demands of your desired market.
5. Keeping Pace with Market Developments
Whether your business intends to embark on a global expansion effort soon or further in the future, it must not overlook the need to ensure regulatory compliance, as the punishments for noncompliance are often severe. To that end, designate an executive within your firm to keep track of emerging regulatory issues that could impact your foreign operations.
Consider, for instance, the issue of how businesses gather, use and store the personal data of employees and customers. The adoption of the GDPR may be the first of many stringent laws designed to make organizations more accountable for how they capitalize on such data. To ensure compliance, any organization that wants to expand into foreign markets will need to remain informed about developments of this kind.
From Smith's perspective, success on the global stage hinges on finding the right people to drive your firm's compliance efforts now and in the future. "When it comes to tackling initiatives as challenging as GDPR, the hardest part isn't necessarily implementing the solution. The most difficult steps involve getting the talent that can understand and interpret the 'glocal' (global-to-local) connection along with being able to orchestrate the right solutions and the right investments to put the puzzle together," he says. "You won't be able to go global without being able to respond to increasingly broad and complex requirements to manage data privacy."
To learn more, watch Pfizer: Global payroll doesn't have to be frightening