Your Change Management Process and Recruiting Top Talent: 4 Insights from "Driving Great Hires"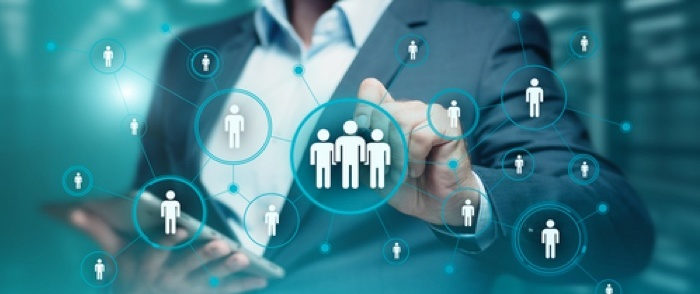 Adopting a strong change management strategy can play a major role in attracting top talent.
Your organization's change management process and how it's reflected in your recruiting and employer-branding activities is a critical component of attracting top talent, says author and HR expert Kelly Marinelli, JD, SHRM-SCP.
As part of a series on must-read books for finance experts, we had a chance to speak with Marinelli, author of "Driving Great Hires: Using Authentic Employer Branding to Find Your Best Hire." Marinelli underscored the critical nature of embracing change throughout the recruitment process, from shifting mindsets around recruiting to embracing the reality of changing employer brands.
Here's a closer look at four key insights for finance leaders and how implementing these ideas can help improve your human capital management strategy.
Addressing the Difference Between Aspirations and Reality in Employer Branding
Organizations are spending more time managing their employer brands, whether that's launching a dedicated employer website, engaging with candidates on social media or hosting recruiting events. Employer branding is an investment that pays off: Research from LinkedIn shows that 72 percent of recruiters worldwide found employer brand critical to attracting top talent and filling vital roles.
It's important to realize employer brands change as enterprises evolve and the target demographic of employees shifts. "I love change, and that's why I'm in the business I'm in," says Marinelli. "We don't want to just be static with our branding and with our portrayal of who we are, because everything is always changing. Our organizations are no different."
Evaluate your vision statement, digital properties, job outreach channels and other elements of your employer brand to ensure they reflect your latest strategic priorities.
Embrace Authenticity: The Gap Between Aspirations and Reality
Employer branding isn't just about presenting your business in the best light. It's about authentically communicating your organization's strengths, culture and focus to help attract the talent that will thrive there. According to Marinelli, it's important to be clear about where your firm is currently, and where your strategic vision will take you in the future.
"Aspirations are wonderful; they inspire us. We feel like we're moving towards something," says Marinelli. "Where we need to focus is that place where we're being real about who we are, and we can show where we want to go and who we aspire to be if we're taking action in that direction...Planning counts, but we have to start taking steps if we're going to really portray our brand in that way."
Captivate talent by sharing your plans and vision for the future, but don't gloss over the current realities of your organization, business and wider industry landscape.
Change in Mindset: From Burden to Strategic Advantage
Another area where change management is crucial in the hiring process is regarding recruiting as a strategic advantage rather than as a burden. Making this mindset shift is essential to creating an environment where new hires will be excited to work and where it's easier to fill key positions.
Marinelli notes, "When they're hiring, if they don't have a really great recruiting team in place either because that just hasn't been built up in their organization or they aren't large enough to have that internal resource they see hiring as a burden." In "Driving Great Hires," Marinelli underscores that strategic planning is a way to anticipate and prepare for change.
Embracing Change and Evolution in the Hiring Planning Process
Change process management is also key in hiring planning. The skills, expertise and positions you need filled today may not be the same as those you'll need in the future. In addition, the professional development plans of key employees can impact your recruiting activities, from succession planning to long-term recruiting needs. Take the time to understand future projections, and develop a hiring plan that changes with both the market and the growth trends of your team.
"We sit down to actually take a look at where everyone is and ask them about their future plans and what they're preparing for in their own careers," says Marinelli. "We also identify the key employees where, if we lost that person, we really would be in a difficult situation."
Look ahead at future needs based on the organization's plans, starting with succession planning and pre-hiring for retirements. "We can also look at certain job categories where we know we're going to have turnover," says Marinelli. "If we identify the positions that we expect to turn over on a regular basis, we can be continuously recruiting and filling a pipeline of folks that we can bring in."
Finance leaders can look at investing in strategic hiring plans as a key part of attracting top talent. Your organization's change management process from the realities of an evolving brand to actively planning for change can turn recruitment into a strategic advantage for your organization.