Nobody's Perfect: Why Hiring An Imperfect HR Candidate Can Address the Talent Shortage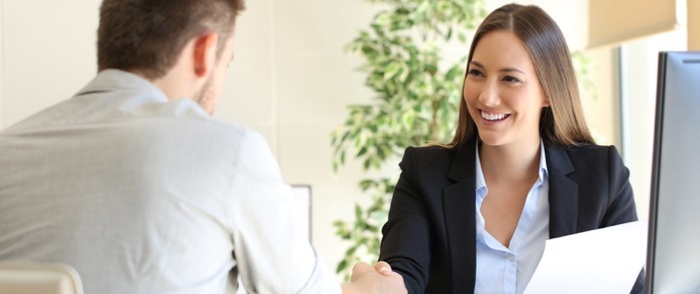 Hiring the right HR candidate often means finding someone with imperfect qualifications.

Filling vacancies can be challenging if you're searching for a HR candidate who exactly matches a long list of skills. But talent acquisition doesn't need to be an all-or-nothing proposition. Instead of lamenting the talent shortage and skills gap, focus on training employees. Imperfect candidates might become your perfect solution.
HR expertise was found to be the skill most lacking among HR candidates, according to the Society for Human Resource Management (SHRM). A study conducted in California by SHRM found that 69 percent of firms had difficulty recruiting for HR positions in 2017, taking 38.6 days to fill a job, compared to an average 28.4 days across industry sectors.
In some cases, there are skills that are required to do the job and in other cases training employees is the answer.
"HR pros at all levels will require some training," Laura Mazzullo, owner of the New York City-based recruiting firm East Side Staffing, said in an interview with SHRM. "With agile organizations evolving fast, today's HR employees need continuous development. The clearer you are about what is truly necessary in a candidate and not solely ideal, the easier it will be to identify a great candidate when they come along."
Get Specific with Your Wants
Instead of creating job posts with a laundry list of qualifications, create an ad that only lists the knowledge required to start. If a job post is too long, it can be off-putting to candidates who might be otherwise great. Someone with a portion of the qualifications might not apply because they would worry that their experience isn't enough.
Limit your post to what you consider to be the most vital soft skills, technical skills and abilities for the position. Then make sure all of your recruiting partners are in agreement. Narrowing the list of requirements will help you focus your search to the most important traits, and you'll be able to review candidates more fairly.
Help Candidates Grow
Hiring someone who is underqualified not only helps fill a vacancy faster; it offers your firm benefits. Giving someone a chance could encourage loyalty, which boosts retention. Employees who have room for growth are often fresh and eager to learn, and they don't have bad habits to break. In fact, you can train them with the habits you value.
Look for candidates with the right attitude; the aptitude will follow. When you demonstrate that you believe in someone, it can lead to loyalty and dedication. And be open to candidates who have worked in other industries, as skills are often transferable and can even lead to innovation in your own organization.
If someone in your past once gave you a chance, you can probably relate to the feeling of trust and opportunity. Tap into that feeling, and be empowered that you're now in a position to provide an opportunity to someone else.
Filling Vacancies Quickly Helps Avoid Problems
Waiting until you find the perfect candidate with the exact qualifications takes time and resources. It can also create problems. Slow recruiting processes hurt your employer brand; you become known as the organization that takes forever to make a hiring decision.
Searching for perfection also puts a burden on the rest of your team members, who must do their own jobs as well as fill in the gaps of the vacancy, probably without added compensation. If the process takes you too long, you could risk having a burned out employee who decides leave, and that means you've got another vacncy to fill.
Good enough, on the other hand, can be good enough for right now, and turn into great in time. Isn't that better than waiting around for perfection?