How to Enable Employees in Every Stage of Employment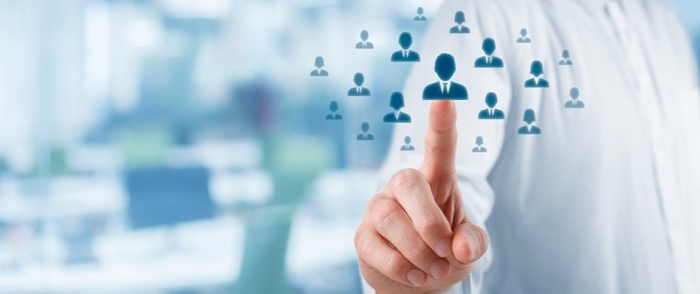 Once an employee is comfortably onboarded and immersed in an organization, managers should help identify their professional strengths and draw attention to how employees support the organization's goals in their current role but also how they can do so in other positions that may be available to them.
To win in today's ultra-competitive talent market, organizations need to be focused on their employee expectations, which are ever-changing throughout the employment life cycle. It's no longer just about the need to hire the right people — which is hard enough. Once they're members of the organization, employers should continuously work to activate talent and optimize employee productivity, engagement and overall retention.
"Satisfied workers give about 40 points higher ratings across individual aspects of talent management, especially onboarding, performance reviews, training and career planning," according to research published in ADP®'s Evolution of Work 2.0: The Me vs. We Mindset. As the research indicates, employers benefit when they recognize the critical connection between employee experiences across every stage of the employment life cycle and engaging employees throughout their career.
Continue the Candidate Experience With Connections in Onboarding
During interviews, hiring managers and recruiters spend a significant amount of time selling candidates on the organization. Don't let that time and effort walk out the door 90 days after hire. To retain top talent, you should continue to deliver upon the promises and expectations you created for new hires when they were candidates.
From the first day of an employee's career with an organization, employers should be intentional about helping employees identify how their role fits within the larger picture, as well as how they can hone their greatest strengths, which in turn can drive organizational productivity.
Conveying this message to a new employee need not be a complex undertaking.
In fact, according to the global employees surveyed in the ADP Research Institute® research study, "Fixing the Talent Management Disconnect, Employer Perception vs. Employee Reality in the U.S. Midsized Market," the top three contributors to successful onboarding are:
Being assigned a buddy or mentor to provide guidance and support (35 percent)
Understanding the goals of the company (33 percent)
Having meetings with direct peers (27 percent)
If you don't deliver on candidate experiences during onboarding, you risk disengagement and increase the chance they might leave. More than half (60 percent) of employees surveyed in ADP RI's Evolution of Work 2.0 study said they had left a job because it "did not live up to initial expectations." The key to successful onboarding, which helps create a foundation for long-term engagement, is clarifying expectations, providing people with the tools and information they need to do their work and helping them establish positive relationships with their new colleagues.
Provide Access to Career Paths and Professional Development
Even after an employee comes to understand their role and connects with the workplace during onboarding, the potential for disengagement persists. In addition to a job or organization not living up to initial expectations, another reason workers leave is that they don't know what career paths or professional development opportunities are available. Addressing this information gap is essential if you want to keep employees engaged over the long term.
Often the opportunity to learn and develop is what brings an employee to a new organization. But if the ability to develop doesn't grow, they might seek other options. According to Harvard Business Review researchers, "Stagnating in a role for an additional 10 months raises the odds that employees will leave the company for their next role by about one percentage point, a statistically significant effect."
More often than not, those options are elsewhere. Employees say they are "more likely to hear about job opportunities at other companies (40 percent) than at their own company (30 percent)," according to "Fixing the Talent Management Disconnect, Employer Perception vs. Employee Reality in the U.S. Midsized Market."
Luckily, preventing this destructive cycle is entirely possible. Once an employee is comfortably onboarded and immersed in an organization, managers should help identify their professional strengths and draw attention to how employees support the organization's goals in their current role. It's equally important to share information about career paths and highlight new positions that may be available to them.
Employees want access to career growth, and they have a sincere desire to develop as professionals. If you don't want your workforce to find a career elsewhere, it's imperative that you assist them in identifying a pathway upward.
Select and Promote Managers With the Skills to Build Relationships
Another engagement risk occurs when employees have a weak or non-existent connection with management. We've all heard the phrase that people don't leave companies; they leave managers. As it turns out, that's true. More than half of active job seekers say they "do not feel connected to their direct managers, and 60 percent say they don't feel connected to senior management," according to the results published in Evolution of Work 2.0.
Leadership skills have an impact on employee engagement. When selecting and promoting employees to management and leadership roles, do so not only based on their ability to drive for results, but also because of their demonstrated ability to build relationships with employees at all levels.
"Having the ability to simultaneously drive for results and practice excellent people skills is a powerful combination that has a dramatic impact on a leader's effectiveness," according to Harvard Business Review. "We found that leaders who possess both of these skills were rated in the 91st percentile in their overall leadership effectiveness."
Engaging employees throughout every stage of employment requires managers and leaders to possess the ability to connect with employees and build trust, while also coaching and developing managers and team members to do their best work.
Begin Engagement Efforts With Recruiting That Fuels Long-Term Commitments
To fuel long-term commitments between employees and your organization, focus on creating employee loyalty that originates in the candidate experience and continues throughout every stage of the employment life cycle. Disengaged employees are a costly predicament for employers. For example, research from Gallup indicates that "85% of employees are not engaged or are actively disengaged at work," which leads to "approximately $7 trillion in lost productivity." These aren't "bad employees," they're just "indifferent" because they haven't been given a reason to fully engage and do their best work.
But there are solutions: Recruit and hire the right employees; then set them up to succeed by providing a dynamic onboarding program, clear career paths and professional development opportunities that enable employees to do their best work every day and support and coaching that will help develop them into great leaders. Doing so increases the odds that you will fuel a long-term commitment from your workforce that allows you to reap the rewards engaged talent can bring to an organization.
---