Ask Addi P.: How Do I Recruit for a Specific Need?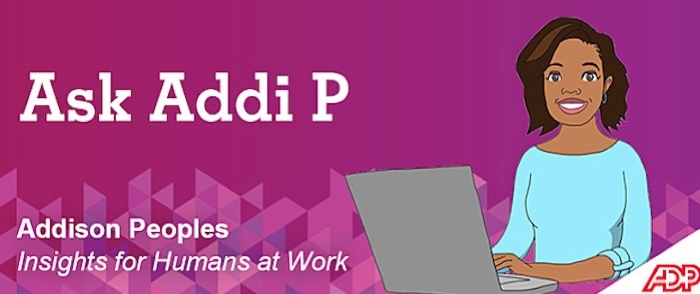 Don't have time to sift through hundreds of off-target replies to a specialized job opening? Try these 4 tips.
Dear Addi P.,
I'm a busy business owner with a pressing need to fill a role in my company, but I need someone with a specific skill set. I'm not sure how to recruit in a way that will yield more suitable candidates than simply listing a help wanted ad would bring. Where do I start?
Searching in Springfield
Dear Searching,
Since you needed that job filled yesterday, I'll get right to my four basic tips on how to recruit for a highly specialized post.
1. Define Your Search
The first step is to clarify what you're looking for, and since you've already determined the precise skills this job requires, you're well on your way. Now you need to craft a written description that spells out the requirements and the scope of the job in precise detail.
Laying out these guidelines for yourself and your hiring manager will make it easier to communicate what you need to others who may be in a position to help you find it. Plus, you'll waste less time on leads that don't fit the bill.
2. Ask Around
The best recruitment leads often come through word-of-mouth. Talk about your job opening to university faculty members in the disciplines you're seeking, members of related trade and industry associations, vendors and networking contacts. You never know who might know just the right person. Even a current employee could turn out to be a helpful source as long as they have no designs on the job themselves.
3. Target Your Ad Placement
Your hunch is probably right that a general help wanted ad isn't likely to draw a candidate with the exact skill set you're seeking. This situation calls for a more targeted approach to recruitment advertising. For example, consider placing your listing on niche job boards and the websites of trade and professional organizations in the specialized field your job opening represents.
The Undercover Recruiter, a global recruitment and talent-acquisition blog based in London, suggests that this is one time it's OK to have a message peppered with industry jargon, since your target audience already has a high level of experience in the field and is familiar with its terminology.
4. Tweak Your Long-Range Recruitment Strategy
I know you need to fill this post in a hurry, but once you start making headway on this immediate challenge, think about your overall recruitment strategy. For instance, consider how you might implement an ongoing system to identify a pool of potential candidates with various types of experience and expertise related to your business. Connect with college and university placement offices, staffing consultants and executive-search firms before you find yourself in an anxious hiring mode.
Be proactive about building those relationships, and you'll be in a better position to find the ideal candidate for your next opening.
Take care,
Addi P.
Stay up-to-date on all the latest trends and insights for business owners: Subscribe to our e-newsletter.
Addi P. is a digital character who represents the human expertise of ADP. The questions and challenges come from professionals who manage people at companies of all sizes. The advice comes from ADP experts who have a deep understanding of the issues and a passion for helping leaders create a better workplace. If you have a challenge you'd like to pose for Addi P., complete this simple form.
The information provided here is for general informational purposes only and not legal, insurance, financial or tax advice. The information and services ADP provides should not be deemed a substitute for the advice of a professional who can better address your specific concern and situation. Any information provided here is by nature subject to revision and may not be the most current information available on the subject matter discussed.