A Way to Keep Diverse Talent Engaged Throughout the Recruitment Process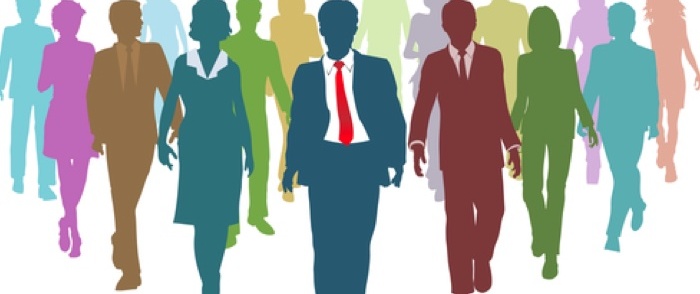 Our new technology makes the WOTC process much easier for you.
With unemployment levels at record lows, top talent is in extremely high demand. HR professionals are challenged not only with finding diverse, qualified candidates, but also keeping them engaged throughout the recruitment process. A streamlined work opportunity tax credits program (WOTC) can address candidate abandonment while also enabling HR to make a positive impact on diversity, inclusion and even company financials.
The U.S. Department of Labor issued over 2 million Work Opportunity Tax Credit certifications in 2017. Utilizing WOTC is a great way for an organization to save more money and ultimately affect its bottom line for the better. However, we realize that it can be a time-consuming, daunting process if your business and its applicants don't have the right tools to inform the process. To that end, one of the first steps you can take is to streamline through collaboration and make sure HR and finance are working together.
Why Now?
WOTC has been evolving since it was established in October 1996, and it is one of the few federal tax credit opportunities still available. The program will be in place until December 31, 2019, when it is set to expire and possibly enter a hiatus period. During that time, businesses will not have this tax credit to help offset their effective tax rate.
If you are not currently participating in a WOTC program, you should consider implementing an effective solution before the expiration date in December. At ADP, we have helped organizations claim over $1 billion in tax credits in 2017, and much of this was made possible by WOTC programs.
A Closer Look at ADP WOTC Technology Changes & Benefits
ADP's WOTC technology is an accessible and seamless way for your business to make the most of WOTC benefits. ADP focused on HR when it developed this technology, and it is suitable not only for high-turnover organizations, but also for any organization with prospective talent. The program facilitates a more streamlined process for addressing applicant abandonment concerns and enables HR professionals to make a positive impact on diversity, inclusion and the bottom line within their organizations.
Here's how we're making the WOTC screening and documentation follow-up process easier than ever before:
Optimized Screening – ADP completely redesigned its WOTC screening tool to make the process faster, easier, and smarter. The speed is shown through an average reduction to one-minute for eligible screenings and an average reduction for ineligible screenings to as little as 30 seconds. The process entail a single-page experience for applicants, with deliberate, straightforward and logical screening questions to help obtain only mandatory responses.
Enhanced Applicant E-Signature – Our technology now captures an imaged — or "flash" — electronic signature from each eligible applicant who completes the screening using our web or mobile screening option. This helps reduce the burden on our clients' hiring managers by allowing ADP to obtain 97 percent of the required WOTC documentation without the involvement of client hiring managers.
Direct Document Notifications – Available to clients through the enhanced applicant e-signature, the direct document notifications feature allows applicants to "opt-in" during WOTC screening to receive text or email notifications if they are found to be WOTC eligible. This feature helps remove the burden of documentation follow-up.
Doc Upload – Our mobile doc upload feature, which is available at the time of screening, enables applicants to easily upload pertinent documents on the spot. The doc upload feature within ADP SmartCompliance® makes it easier for hiring managers to upload any necessary documents directly to ADP and reduces the amount of time spent on required documentation follow-up.
Dashboard Analytics – This feature helps organizations capture a more dynamic view of their WOTC program results, giving them the ability to slice, dice and export the data in a variety of ways.
Consider taking advantage of our new WOTC technology to help your organization streamline administrative and IT tasks, earn credit for everyone who qualifies, and adhere to applicable laws related to claiming the credit. Our new solutions help drive simplicity, efficiency and discipline when taking advantage of WOTC programs. The adaptable screening tool, which is delivered on an intelligent platform backed by 230 dedicated specialists, has helped thousands of enterprises of nearly every size earn the maximum credit for which their organizations are eligible.
ADP and its new WOTC technology are here to make this process easier and more accessible for you and you organization — so what are you waiting for?
Learn more about ADP Work Opportunity Tax Credits.
Download our most recent WOTC whitepaper and learn how your business can take advantage of these tax credits.
1 A Follow-Up Study to "Assessing the Effect of the Work Opportunity Credit," Peter Cappelli, George W. Taylor Professor of Management, Director – Center for Human Resources, The Wharton School, University of Pennsylvania