Unique New Employee Benefit Trends in the Workplace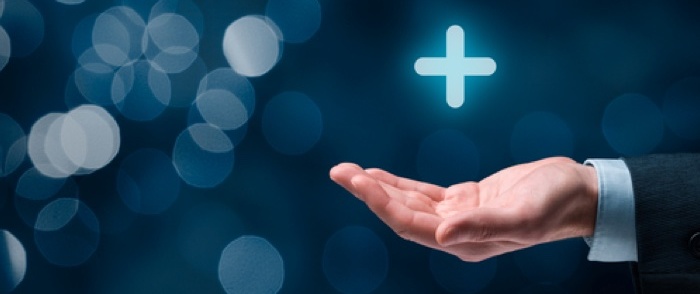 Paying attention to the latest benefit trends in the workplace can help finance leaders anticipate employees' changing needs and strategically plan for the organization's next workforce recruitment and retention moves while still managing costs
Paying attention to the latest benefit trends in the workplace can help finance leaders anticipate employees' changing needs and strategically plan for the organization's next workforce recruitment and retention moves while still managing costs. The latest employee benefit trends in the workplace show that benefits are becoming more complex and customized than ever before, as employees desire more flexibility and personal relevance from their benefits packages. Forward-thinking organizations are finding new employee benefits options that not only help attract new employees, but also help them retain their best employees over the long run.
Unique Benefits Vs. Traditional Benefits
Employee benefits are not just about health insurance and a retirement plan anymore. Customizing a unique and interesting selection of benefits choices for your workforce can be a great way to attract and retain employees. Customized benefits, however, can be costly.
Finance leaders need to consider the strategic value in prioritizing paying for unique benefits versus more traditional benefits, and the calculation might be different depending on what your workforce wants. For example, younger employees might prefer workplace perks, new parents might want more generous paid parental leave and older employees might want more paid time off to care for aging relatives.
Here are a few of the latest benefit trends in the workplace, and implications for finance leaders.
Wellness and Personal Development
According to the Society for Human Resource Management (SHRM), more organizations have started to offer wellness programs, professional development and professional memberships as part of their benefits packages. Forbes reports that compared to 2016, health-related employee benefits have grown by 58 percent and wellness benefits have grown by 45 percent.
Why this matters to finance leaders: when employees are healthier, they're likely to take fewer sick days and perform better.
Student Loan Repayment
Today's college graduates are taking on increasing levels of student loan debt to get the professional credentials and training that they need to get hired. Employers are starting to respond to this challenge by offering student loan repayment as part of their benefits packages.
Forbes reports that although only 4 percent of businesses offer student loan repayment benefits, 76 percent of candidates say student loan repayment would be a "deciding or contributing factor" to accept a job. Businesses that offer student loan repayment benefits include Fidelity, Aetna, Staples and PricewaterhouseCoopers.
Why this matters to finance leaders: millennial college graduates are the future of the highly-educated workforce and are key to talent retention strategies. Many millennials are concerned about their student loan debt burdens, and employers that can directly address this issue will benefit from lower turnover among these in-demand employees.
Paid Family Leave
More employers are offering paid family leave to help recruit and retain new moms and dads. SHRM found that 32 percent of high-tech businesses and government organizations offer paid maternity leave, and 26 percent of high-tech firms and 28 percent of government organizations offer paid paternity leave for new dads. High-tech firms are setting the pace in other areas of paid family leave, too. Following the sudden death of Facebook COO Sheryl Sandberg's husband, Facebook announced that all employees will have 20 days of paid bereavement leave for grieving the deaths of immediate family members and six weeks of paid leave for the care of a sick relative.
Why this matters to finance leaders: many mid-career and experienced employees are struggling with the demands of caregiving for children or aging family members. Organizations can boost the bottom line by reducing turnover and retaining talent by helping their employees get through various stages of life.
Paying for Weddings
The CEO of Boxed.com, Chieh Huang, announced a benefit to help pay for employees' weddings, with reimbursement of up to $20,000 of wedding costs per full-time employee. We don't do free meals, we don't do $10,000 happy hours, we're lean all around," Inc.com reported Huang saying. "We don't have extravagant salaries, but we focus on a few fringe benefits." Huang is known for his generosity — he also pays for his employees' college tuition, not as an organizational benefit, but out of his own salary.
Why this matters to finance leaders: not every organization wants to be as radically generous as Boxed.com in the realm of paying for weddings, but it seems to work for them — the organization has experienced very low turnover.
Before committing to a new package of unique "new" benefits, make sure you factor it into the organization's overall scope and budget for benefits. For example, if your business offers unique benefits or customized benefits, you might need to scale back more traditional benefits, or give employees the option to decline certain traditional benefits to manage the overall cost of the benefits package.