Should HR Dictate Employee Behavior?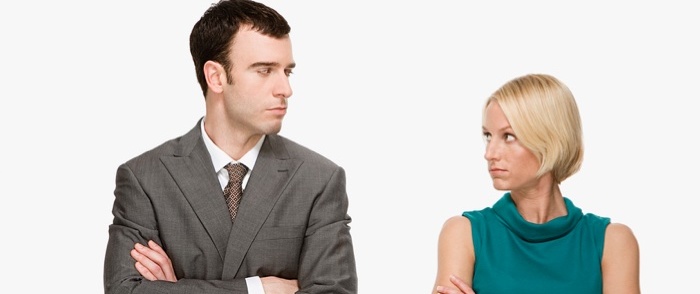 New workplace policies should be carefully considered before being put into effect.
A few U.S. businesses have recently received attention for putting particular policies in place to manage employee behavior. In some cases, these policies set limits regarding the length of eye contact that's appropriate, attempt to guide social media usage outside of work, or restrict employees to expense only vegetarian meals.
These policies are making the headlines because they surpass what's typically covered in the employee handbook — topics such as health and safety, harassment, use of the organization's property, bullying and information security.
Proponents argue the headline-making policies enhance corporate efforts to increase personal accountability among employees. Skeptics disagree, saying these types of policies cross a line and impose corporate values on personal choices outside the workplace. They question the reality of enforcing policies that might leave too much room for individual interpretation.
"What people are much more amenable to is nudges," Laszlo Bock, former head of HR at Google, told the New York Times. "How can you change the environment that doesn't remove choice, but sends a signal for people to make a good decision?"
For organizations considering policy updates, or the addition of new policies, it's critical for HR to help the organization determine what's required to manage employee behavior and what impact a potentially polarizing policy can have on the workforce.
The Purpose of Workplace Policies
The most basic definition of a policy is that it serves to define acceptable employee behavior while at work. It also provides employees and employers with a framework for conduct and limits employer liability when issues arise.
At their best, policies serve as guidelines which communicate expectations, set organizational norms and contribute to the workplace culture. Official, approved guidelines help employees make smart decisions. At their worst, policies can expand in number and scope to the point that it's impossible for employees to track what's required and follow the rules.
The Role HR Plays in Policy Creation
At the crux of the corporate policy conversation is the question of how HR can help organizations manage and monitor employee behavior in a complex work environment, which — thanks to technology — often extends beyond the walls of the workplace.
"You need to weigh the potential impacts of a policy," says Mollie Mantia, Director of Compliance at ADP. "Carefully review your employee population and your candidate pool. Have you done your research? Who in those groups might potentially feel alienated by a policy you're considering? High-performing organizations rely on the strengths of a diverse talent pool, so you don't want your policies to come across as not being inclusive…that could deter talent from joining your organization."
If your organization is contemplating an "outside the box" policy, Mantia suggests a few important points to consider:
Involve leaders in the discussion to evaluate if any alternative avenues exist to reinforce the message, without instituting a formal policy.
Ensure the policy supports the organization's mission, vision and strategic goals.
Identify any cultural nuances which may make it difficult for people to follow the policy.
Consider possible barriers to employment this policy might create.
Provide all employees with policy information during onboarding, including details about disciplinary consequences if a violation occurs.
Ultimately, policies exist only as a guide for employees — it's the responsibility of each individual to follow a policy or not. What's most powerful is a healthy culture that is supported by a set of essential policies that assist employees and employers alike in navigating today's ever-changing workplace environment.
Rather than looking for ways to document every detail about what employee behaviors are acceptable or not, organizations should seek to demonstrate desirable behaviors and find ways to inspire employees to conduct themselves in alignment with your organization's stated values.