Mentorship and How It Drives Employee Retention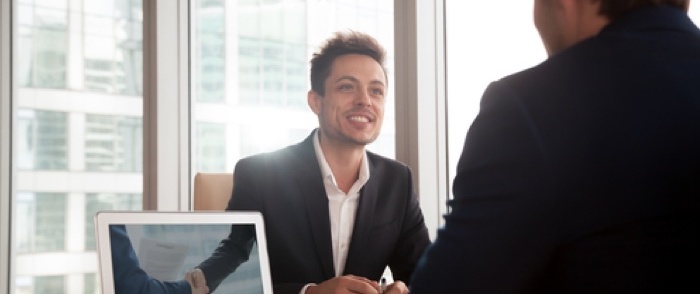 Providing mentorship for employees from day one can help drive employee retention.
The first days on a new job are critical to an employee's long-term success. Yet most onboarding programs end before new employees even know which questions to ask.
While 50 percent of small businesses now have an onboarding program, only 30 percent last more than a week. Meanwhile, 22 percent of staff turnover occurs in the first 45 days of employment, and replacing an employee in the first year can cost up to three times their salary.
But even the smallest companies have existing employees who can offer mentorship for employees just entering the company, and providing mentorship for employees from day one can provide the kind of invaluable guidance that even the largest HR department cannot. If your business struggles to fully and rapidly initiate new workers, a mentorship program that commences with and continues beyond the formal onboarding process could be just what you need.
Here are some steps for providing mentorship for employees from the point of hire.
Set Goals and Establish a Framework
Mentoring programs don't have to be elaborate, but they should be based on clearly defined goals and expectations. Those goals will help shape the program. For example, if you're looking to avoid early attrition, a six-week program of weekly meetings may be plenty. But if you're hoping to provide long-term skills and leadership training, consider an engagement of six months to a year. Questions to consider include:
What will success look like? Try to have goals that can be easily measured later.
Do you want a formal program (regular meetings with progress reports and stated benchmarks) or a less formal one (coffee dates with little paperwork or oversight)? The tone of your program should match your company's culture.
What do both your mentors and your new hires hope to get out of the program? Be sure to consider their goals as well.
Identify Employees to Act as Mentors
Just because someone has been with your company for a long time doesn't necessarily mean they'll be a good mentor. The best mentors are not only knowledgeable but also willing to share their skills, good at communicating and patient. Look for employees who command respect rather than those who are simply more senior. To keep the lines of communication as open as possible, avoid pairing mentors with mentees who are directly within their chain of command. Perhaps most important, look for mentors who have enough time to devote to a protege without cutting corners or dropping off.
Empower Mentees
Make sure new hires understand that the relationship isn't meant to be one-sided. While mentors are there to offer guidance, they should also be there to listen. For new employees, the sense that they're being heard and that their opinion is being taken seriously will help foster a sense of ownership in the company. Not to mention that taking the time to consider fresh perspectives can help you identify room for improvement.
Finish Strong
Don't let your mentorship program end with a whimper. Stage a fun graduation, hold a small party or schedule an "exit interview" so a third party can debrief both the mentor and the mentee separately to ensure honesty. Record and track the feedback so you can continuously make improvements.
Employee attrition is expensive, while setting up an onboarding mentorship program costs practically nothing. As investments in your workforce go, it's tough to beat that kind of ROI.