From Data to Insight: Overview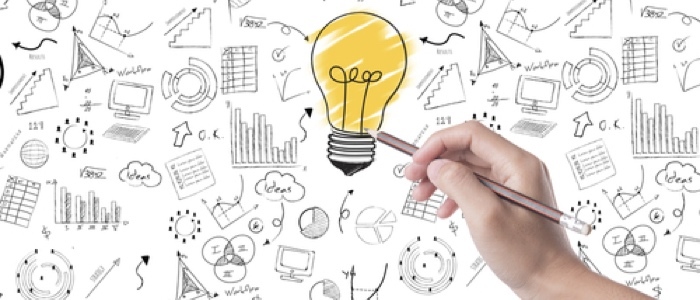 From raw information to data insights, learn how to make data work for you.
When people talk about big data, machine learning and AI, many of us imagine a giant computer that takes in all the information, applies complicated code, then almost magically produces data insights as reports, predictions and suggestions.
This isn't so far from the truth — the computer doesn't have to be giant. There's also a lot of preparation, care, thought, processing and design involved in the "magic" of turning raw data into informational insights.
In this series, we will give you an insider view from some of ADP's senior experts on the basics of how machine learning works. This will include how you can use data to better understand your organization and how new insights can be used for workforce planning, strategizing and monitoring how initiatives are working.
Here's what we will be covering:
The Right Data Matters
It's not enough to have a lot of data and some good ideas. The quality, quantity and nature of the data need to be considered and understood in order to effectively use the information. You need the right kinds of data and the right amount to get an accurate picture of the situation. Then, the data has to be in clean, consistent and usable form so it can be processed and compared with other data.
In this series, we will cover the types of information ADP gathers and how we use this data to better understand people at work.
From Data to Insight
Once you have enough quality data in usable form, it's possible to process it in different ways to detect patterns and realize connections and relationships. It's also important to continually update those processes and data sets so the information stays current and changes can be detected. If you're trying to anticipate future events such as turnover, you'll want the most updated information about what is happening within your own organization, the local market and your industry as a whole.
In this series, we will explain how artificial intelligence produces valuable and timely information about key functions such as time and scheduling, turnover and flight risk, hiring and candidate selection, job matching and compensation, and benchmarking.
From Insight to Action
Once you have the data-driven insights needed to understand your situation, you can start using those insights to inform your decision-making. Then, it's essential to track changes — whether expected or unexpected — as they occur, so you can continue to assess whether your initiatives are working and if they will need adjustment.
We will explain how you can leverage data related to shifts in your organization, your industry and your geographic location to track progress and determine when to reevaluate or shift your plans.
Webinar: Data Insights: Helping Leaders Know What They Don't Know
To learn more about data insights in action, this ADP webinar, "Data Insights: Helping Leaders Know What They Don't Know," is available for on-demand replay anytime.
Hear from Shannon Carson, VP HR Operations and Insights Manager of Heritage Bank, about how she uses ADP® DataCloud to equip her executive team and managers with data insights to drive better decision-making.
You'll also get a preview of ADP's latest innovations driven by artificial intelligence that can make it easier than ever for your business to make your data work for you. Start the webinar now.
Other articles in this series
How Data Becomes Insight: Designing for Insight