A Potential Cure for Workforce Productivity and Engagement Ailments? Paid Sick Leave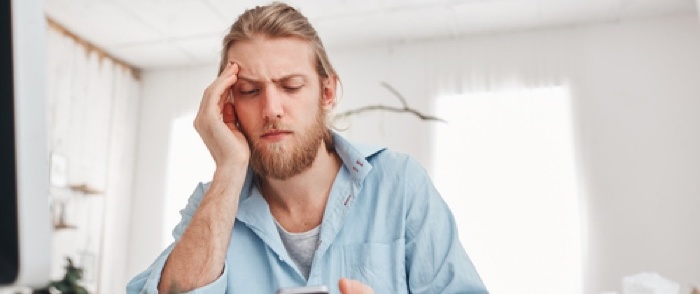 Does not offering paid sick leave to both full-time and part-time workers hurt your business?
Not offering enough paid sick time to both full-time and part-time workers can hurt your business by reducing workforce productivity. A study published in the March 2016 issue of Health Affairs found that employees who don't receive paid sick leave are three times more likely than those who do to refrain from seeking medical care when they need it.
In general, the U.S. lags behind other industrialized nations in this area, offering sick-time benefits to 70 percent of full-time employees and 19 percent of part-time workers, according to the Bureau of Labor Statistics. That leaves tens of millions of workers without access to paid sick leave. The consequence, according to UPI Health News, is that almost 40 percent of Americans say that they cannot afford to miss work even when they are sick. It's a situation finance leaders may not be able to afford to ignore.
The High Cost of Sick People Coming to Work
This widespread problem has the potential to affect everything from workforce productivity, employee satisfaction and engagement, the safety and physical well-being of your employees and even — especially in service industries — the health of your customers and the general population. Is it worth it to have someone in the food industry come to work with the flu? Why create a situation where employees feel they have to come to work even when they know that they may put the health of others at risk?
As businesses and government bodies recognize these risks, paid sick time is becoming a trend. Increasing numbers of states and municipalities have put in place mandatory sick time, while as recently as November, Bloomberg reported on a paid sick day bill that has the support of the U.S. Chamber of Commerce, the National Association of Manufacturers and the Association of Women Business Owners.
The Upside for Public Health (and Your Ability to Land and Retain Talent)
The Center for Law and Social Policy (CLASP) points to a recent study that found as much as a 5 percent decrease in flu infection rates in places with laws requiring paid sick time. CLASP also notes a study that suggests that adding paid sick time does not increase costs: "In a 2011 survey of San Francisco employers, more than 85 percent did not report negative effect on profits due to the city's 2007 paid sick time law."
In fact, studies strongly suggest that adding paid sick time can improve workforce productivity. As CLASP notes, "A year after Jersey City, New Jersey's paid sick time law took effect, over 40 percent of employers that changed their policies to comply credited the law for increased productivity, higher quality new hires and/or reduced turnover, all of which lead to cost savings or increased revenue for businesses."
If your organization is not currently offering enough paid sick time, it may well be time to revisit your policies. There is much evidence to suggest that you get significant workforce productivity gains without incurring substantial costs.