Why You Should Offer Your Employees Financial Wellness Programs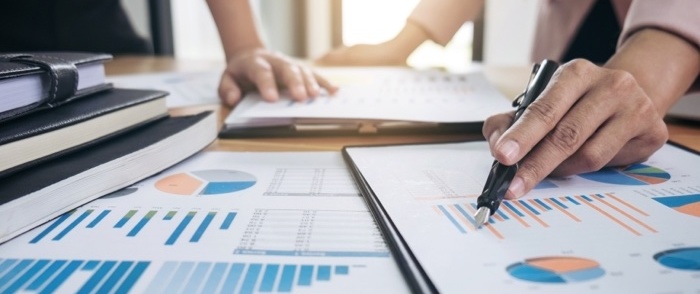 Financial wellness programs help employees manage both stress and money, keeping them satisfied and productive at work.
How important are Financial Wellness Programs? According to ADP's "Financial Wellness for Your Workplace" report, 4 out of 10 employees are living paycheck to paycheck. It's not surprising, in turn, that the American Psychological Association reports that money is considered a top source of significant stress among Americans. And if you think your employees keep their money issues out of the office, think again. Almost half spend three or more hours a week distracted by personal finances, according to PricewaterhouseCoopers's "Employee Financial Wellness Survey."
As a business owner, you don't want to see your staff struggle. Nor do you want productivity to suffer. That's why financial wellness programs are a great way to take care of everyone's bottom line. In fact, the help will be welcome: 55 percent of employees say they want help managing their finances, according to the ADP report, and 83 percent agree that employer financial benefits are critical to their financial security.
Financial Wellness Programs

Financial wellness programs educate employees on methods and techniques for tackling personal financial challenges. According to the Society for Human Resource Management, 24 percent of organizations offer employees online financial/investment advice, 27 percent offered one-on-one advice and 22 percent offer group or classroom financial advice. The low adoption rate is often due to an employer's lack of awareness.
From basic money knowledge to retirement readiness, financial wellness programs are an important benefit for employers. Here are three main areas to focus on to put employees on track with their finances.
Financial Literacy
A basic financial education is a good start, including resources that help employees make decisions with their paychecks that create a strong financial foundation. Hosting monthly workshops or lunch-and-learn sessions featuring financial planners or accountants, who can cover topics like taxes, budgets and loans, can give your employees an understanding of the basics.
Budgeting
Most of your workforce is dealing with financial challenges, from monthly bills to unplanned expenses and debt. Nearly 60 percent of people can't cover an unexpected expense like a $500 auto repair, according to a Bankrate survey. Consider holding budgeting classes where employees can learn how to balance income and expenses and craft a plan to repay their debts. Recommend free online tools like Personal Capital, Mint or EveryDollar or, better yet, provide access to financial counselors.
Saving for the Future
Finally, it's likely that your employees are saving for something big: a new home, a child's college education and, ultimately, retirement. Sadly, though, 54 percent of employees have less than $25,000 saved for retirement, according to "Financial Wellness for Your Workplace," and that same percentage plan to retire later because they feel stressed about their finances, according to PwC's "Employee Financial Wellness Survey." Help your employees focus on the future with retirement benefits. When looking for an employer-sponsored retirement program, choose a provider that offers a free advisor who can assist employees in their choices by phone or in person.
Financial wellness programs are more important than ever. By providing employees with access to tools and resources, you can give them a solid foundation for managing their financial needs. Not only will you help them make better choices, but you'll also help to reduce the stress that's keeping them from making fulfilling their potential at your workplace.