The Importance of Taking Time Off: A Small Business Owner's Guide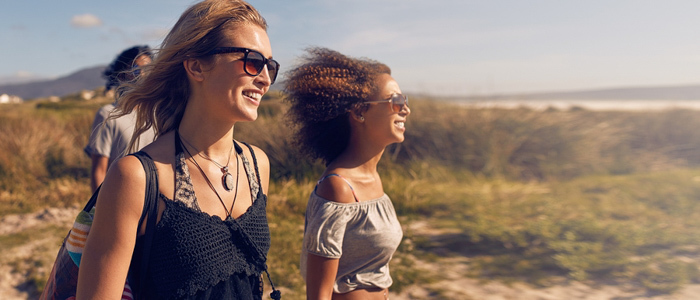 This article was updated on Oct. 16, 2018.

Who can dispute the importance of taking time off? Probably first in line are many small business owners, who simply can't imagine leaving the company they work so hard for behind for a few days, let alone two weeks. In fact, according to a survey by small business lender OnDeck, only 57 percent of small business owners opt to take a badly needed vacation.
But failing to do so can exact a price: burnout and the toll it can take on your mental and physical health.
Here's a 10-step to-do list to help you get away and enjoy your vacation with peace of mind:
1. Start planning well in advance. Don't wait until the last minute to start planning. Look at key factors such as slow versus busy seasons, family demands and current or upcoming projects that require your attention. With enough advance notice, you can prepare to get away with minimal repercussions.
2. Delegate responsibility. Taking time off requires you to appoint a second-in-command or delegate key responsibilities to your most trusted employees. Be sure to provide the right training, which could include asking them to shadow you for a day. Effective delegation can also provide an individual (or several employees) with valuable leadership experience.
3. Set expectations among your staff. Let your team know who's in charge during your absence. Consider preparing a "tip sheet" outlining workflows and solutions to time-sensitive issues that may come up.
4. Determine and communicate your email and phone policy. This is a tricky area. How much do you really want to stay in touch with the business while you're on vacation? Are you comfortable letting people handle minor challenges? For example, you might let them know that you'll only check email every couple days and only allow phone calls in the case of a serious problem.
5. Conduct a "worst-case scenario" exercise. Take time to imagine the worst possible event that could occur in your absence. What's the best strategy for coping with the situation? Conducting this exercise and putting an answer on paper may help ease your anxiety.
6. Define an actual "emergency." Not everyone agrees on what constitutes a genuine business emergency. Determine what this means in your mind and let your team know what they should do should one arise.
7. Inform your clients (and assure them they're covered). Your clients deserve advance notice of your travel plans, too. They're not likely to begrudge you taking time off as long as they feel "covered" in your absence. Get in touch with as many clients as possible, outline your travel schedule and give them the name of a team member who is responsible for their account while you're gone.
8. Add some time before you leave and after you return. If your flight takes off on Friday morning, let people know you're out of the office beginning at noon the previous day. Consider adding a few hours or even half a day to your return time, so you can catch up on sleep, emails or other duties before jumping back in.
9. Commit to unplugging. This is a great opportunity for you to see if you really can take a break from the business for a set period of time (or if some level of connectivity is essential).
10. Assess the quality of your vacation afterward. After you return, objectively evaluate the "quality" of your time off. Were you able to unplug and enjoy yourself, or did business concerns constantly distract you?
See how your opinion changes regarding the importance of taking time off. Done right, your vacation should leave you feeling refreshed and ready to tackle whatever business challenges lie ahead.