Should You Hire or Train?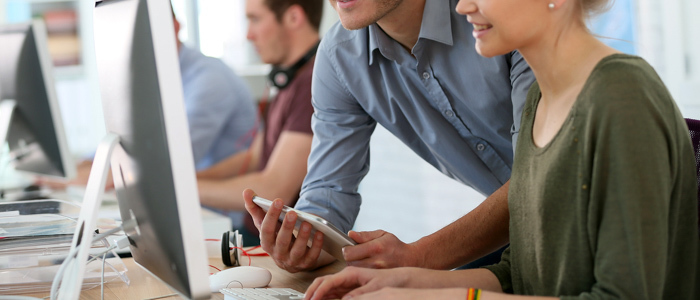 This article was updated on Oct. 12, 2018.

When cultivating talent for your organization, should you hire or train? It seems like a question for HR, but CFOs have a stake in the decision, as well. Not only are there cost differences that CFOs should look at, but there are a number of other variables to consider. In other words, it's not really an either/or debate — most organizations will want to do both.
So the question is not so much whether to hire or train, but rather when to do one or the other.
Direct Cost of Compensation
One of the simplest costs to consider is the direct cost of compensation. Research from Matthew Bidwell of Wharton Business School states that investment banks pay around 20 percent higher salary for external hires than they do for internal hires. It may or may not be possible to extrapolate that example to other industries, but it is a number CFOs should understand. An organization may get what it pays for in higher compensation for the right talent. That is not a sustainable model, however, if the growth of external hires, earning higher wages, exceeds revenue growth rates.
Hiring Costs
There is also the cost of recruiting external hires. Recruiting costs include writing, reviewing, posting and advertising job ads. All told, outside recruiter fees can make up a relatively large percentage of the salary for which the candidate is being hired. Then, there's the time it takes to screen and interview candidates. And if the organization is considering candidates from outside the area, travel and relocation costs should be considered.
This can be money well spent if the right candidate is found. However, if there is the potential to find the right internal candidate to fill the position, it might make more sense. You'll save on recruiting expenses, and they will generally acclimate to the role with greater speed.
Onboarding and Training Costs
Another cost that should be considered is training. Presumably, an external hire would receive more training than an internal hire, and training new employees can require a large investment. According to the Association for Talent Development (ATD), large organizations spend nearly $1,000 per employee on training. The bulk of those training costs come at the beginning of a hire. CFOs should consider the cost of training an external new hire as an upfront cost.
Opportunity Cost of Ramp-Up Time
Finally, there is the cost of reduced productivity that occurs between the time an experienced person leaves a job (or gets promoted) and a replacement (internal or external) is found. And that time is longer than most of us think. MIT research shows that a typical company loses around 1 to 2.5 percent of its total revenue during the time it takes to train a new hire.
Tax Incentives for Hiring and/or Training
On the other hand, there are ways to offset the cost of hiring and training through tax incentives. Federal and state governments offer tax incentives to corporations to hire and/or train new and existing employees, according to the National Conference of State Legislatures. Often in the form of tax credits, those incentives are designed to encourage hiring and training by providing organizations a way to offset their cost. For example, according to the Department of Labor, the Work Opportunity Tax Credit is available to corporations for hiring individuals from certain target groups. The program allows for tax credits in the range of $1,200 to $9,600 per employee, depending on the type of employee. The availability, or lack thereof, of those tax incentives could tip the scales when considering whether to hire new employees or train existing ones.
It's All in the Trade-Offs
There are plenty of good reasons to hire internal and external candidates. Each has pros and cons. Hiring external candidates tends to be more expensive, but the benefits could be worth the price of new skills, perspectives and additional talent; however, there are also risks. Whereas promoting from within increases the likelihood of culture fit and reduced time to proficiency. For most organizations, an integrated approach is needed, hiring and promoting internal candidates where possible first, then seeking talent from outside the organization to fill in the gaps and incorporate critical new skillsets.