Recruitment and Retention Through Salary Benchmarking Data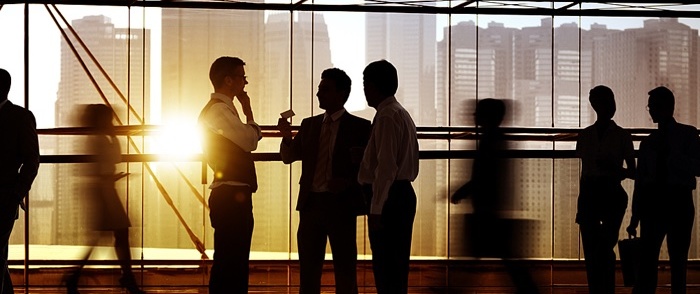 Salary benchmarking data can help you retain your best executives and ensure that you recruit top talent.
Salary benchmarking data can help you retain your best executives and ensure that you recruit top talent. That's because the data will give you a truer sense as to how your total compensation package stacks up to the competition.
In turn, you'll be able to offer high-performing employees appropriate incentives or rewards, making them more likely to stay onboard. You'll also recruit new, qualified staff at the right salary.
Benefits of Paying for Current Benchmarking Data
By leveraging a real-time salary benchmarking platform, you'll be able to easily identify the appropriate market rate of each of your internal positions. The solution will do this automatically by using analytics to match similar external offerings with your internal roles. Depending on the solution you choose, you'll be able to generate compensation reports, calculate sales incentives, build salary ranges and track compensation trends by title, industry and geographic location.
Compensation management software vendors can create customized incentive compensation plans or commission plans that meet the needs of your business. Vendors offer a variety of deployment options, such as cloud, SaaS and web. Certain services can be integrated into a variety of third-party applications, such as vendor management, core HR and mobile.
How Benchmarking Data Can Improve Recruitment and Retention
Salary benchmarking data can enable your business to promote a pay-for-performance foundation, which can help you improve your recruitment and retention strategies. From a recruiting standpoint, you'll attract candidates looking for pay-for-performance opportunities and above-average compensation.
Once you have an internal performance process in place, be sure to mention that your business is a performance-focused organization in all of your recruitment marketing materials or job postings. This will help relay a message to your candidates that your business pays the appropriate compensation and offers recognition for outstanding efforts.
And for retention purposes, salary benchmarking data can offer insight on how to manage merit increases and/or how to effectively manage compensation differences across your business to retain top talent. For example, certain business practices, such as paying external hires more than internal talent, may cause higher turnover rates. With the proper data in hand, however, you can take action and make an informed decision to either change the existing practice or implement risk mitigation measures to help ensure you retain high-performing, internal employees.
Risk of Not Investing in Benchmarking Data
High turnover cost, employee dissatisfaction and lack of engagement can occur when a business is unable to implement an effective reward strategy.
To mitigate this risk, Susan Hanold, Vice President, HCM Strategic Advisory Services specializing in Talent Strategy, offers insight on the importance of real-time benchmarking salary data to ensure competitiveness in the marketplace. Hanold also recommends a "total rewards package" by figuring out the attraction features for your business and where you want to spend your budget.
Once the reward strategy is aligned with overall strategic goals, Hanold encourages businesses to communicate their pay philosophies to their employees. She advises businesses to conduct a pay survey to ascertain how employees feel about their compensation and to share any information on pay structure that they can during performance reviews in order to communicate the employee's total rewards package (401(k) programs, etc.). This will provide the feedback that you'll need to make improvements in your compensation offerings.
Overall, by utilizing salary benchmarking data, you'll better appeal to a multi-generational workforce. As a result, you'll be offering a total compensation package that makes your internal employees strive to succeed. External candidates will appreciate the transparency and be more apt to apply for open positions because you're making a demonstrable investment in your people.