Open Enrollment 2018: Here's Why Open Enrollment Matters to Finance Leaders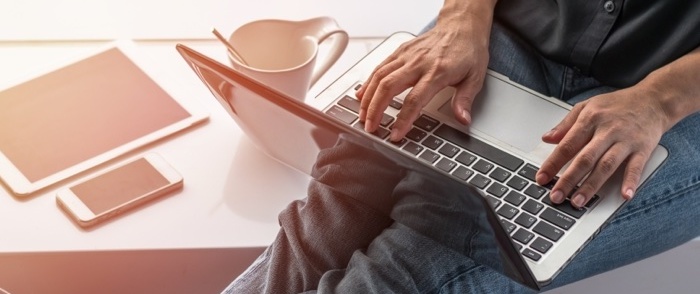 Finance leaders are more worried about attracting talent than ever before. Here's how open enrollment 2018 can solve the talent attraction issue.
If finance leaders know that investing money in an area of the business will have a positive return on investment, what might keep them from investing anyway? Employers are struggling more than ever before to find and keep great employees, and one way to do that is with a strategy for open enrollment 2018.
According to Duke University/CFO Global Business Outlook — a survey conducted each quarter that polls CFOs of public and private global organizations — CFOs are concerned about the challenges of attracting and retaining top talent. "For the second quarter in a row, and for only the second time in the history of the survey, difficulty attracting and retaining qualified employees is the top concern of U.S. CFOs," its press release states.
By taking a strategic approach to what has historically been a transactional, hands-off process for finance leaders, businesses can make strides toward creating a positive employee experience that engages the best talent.
The Top Priorities for Finance Leaders Globally
This problem isn't relegated solely to the United States — it affects employers around the world. Consider these points from the survey:
-More than half of Canadian businesses say a lack of managerial talent hampers business investments
-For the first time ever, attracting and retaining talent is the number one priority in Europe
-Asian employers say that a lack of both managerial and non-managerial talent limit their business growth
-African employers believe the overall talent pool for managers lacks critical hard and soft skills
-Finance leaders need to work closely with HR leaders in order to mitigate concerns and plan strategically for business decisions.
People-Related Concerns
According to Duke University/CFO Global Business Outlook, other top concerns for finance leaders include the cost of benefits, employee productivity and rising wages and salaries. In other words, 40 percent of all the concerns of finance leaders are related to talent management.
Cost of Benefits
The cost of benefits has been a struggle for some time, and the biggest driver of that is healthcare. In fact, Willis Towers Watson reports that the cost of employer-provided benefits, measured as a percentage of employee pay, increased 24 percent between 2001 and 2015. At the same time, employees are seeing the cost of those benefits as a tradeoff with their retirement savings — dollars spent today on healthcare mean fewer dollars to sock away for their golden years.
Rising Wages and Salaries
While the Society for Human Resource Management reported the projections for 2018 at a mild 3 percent, this doesn't seem to take into account one of the big-picture conversations on everyone's mind today: low unemployment rates. Employers are having trouble retaining the right talent, which brings the conversation full circle back to the primary concern of finance executives. At the same time, the law of supply and demand tells us that when demand is high and supply is low, the price (or wages, in this case) will likely increase. For employers that operate in high-growth industries or those that have positions in high demand, this impact may be felt even more deeply.
How Open Enrollment 2018 Fits Into the Mix
With the cost of benefits being number two on the list, it's easy to see how open enrollment can play a part in alleviating the problem. Many HR teams struggle with health care costs and compliance, and it's time for finance leaders to step in and look for ways to collaborate with their peers to find business-enabling solutions.
The important thing to note is that change can happen on a variety of levels. Employers can look for small wins to move in the right direction, or they can explore larger plans for managing costs. Take health care, for example:
Micro changes: Employers can bring telemedicine to their workers, reducing the cost and time associated with visiting a doctor in person and potentially reducing exposure to other illnesses by giving workers the option to converse with a doctor from the comfort of their own home.
Macro changes: Employers can consider going self-funded in their health insurance, allowing them more granular control over the various elements in the health plan from copays to deductibles and more. This shift can be accompanied by a shift to health savings accounts, giving workers a way to save for their medical care with tax-free dollars.
There are ample opportunities for these types of cross-functional activities if finance leaders are not only willing to share their own concerns, as we have unpacked here, but also to collaborate with their peers across the business. In each of these instances, HR leaders could work with finance executives to quantify the return on investment and value that these transformations would deliver to the business.
Stay up-to-date on the latest human capital management insights for finance leaders: subscribe to our monthly e-newsletter.