When to Outsource: 3 Key Considerations for Small Business Owners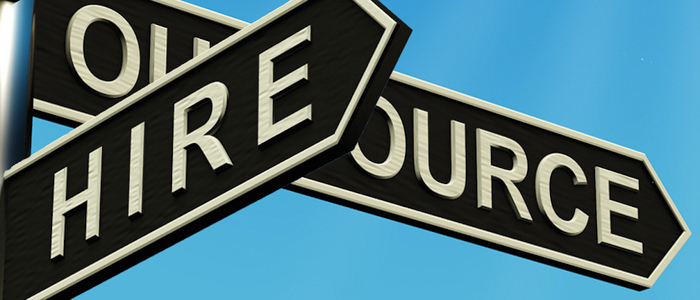 This article was updated on Sept. 10, 2018.

By choosing to outsource, small business owners can reap benefits like cost savings and the ability to devote more time to core business activities. But first, it's important to know when to outsource to achieve the best results for your business. Here are three reasons to consider this practice.
1. If Your Limited Staff Needs to Focus on Core Activities
Small businesses have limited staff, so it's important to keep their attention focused on core business activities. Tasks like office cleaning, for example, could get in the way. Outsourcing is sometimes a better solution than hiring an internal employee to complete these tasks. By choosing to outsource this task, or another non-core one, your business can save on the expenses of hiring personnel and buying equipment.
2. To Accomplish Work Outside Your Business's Expertise
When critical work falls outside your staff's expertise, you may want to carefully consider whether outsourcing it would help reduce risk. If you or your employees lack experience in administrative tasks or payroll duties, for example, your business might be better served by a provider that specializes in this type of work. The provider may offer software or other technology that can save you time and reduce the risk of costly errors. This can help you ensure your business stays compliant with any industry, federal or state regulations.
Other critical but non-core activities may be outsourced at the discretion of the business owner as well. For example, supply chain operations, such as logistics and planning, may be important, but do these activities define your business? If an outside firm can perform these tasks more efficiently, it might make sense to outsource them.
3. Reduce Fixed Costs
If your business doesn't have the adequate internal resources to stay competitive or needs to reduce its fixed costs, including the salaries of full-time employees, outsourcing could be the solution. This introduces variation in your costs and increases the likelihood of capital investments.
It's important, however, not to confuse strategic core activities with critical, non-core activities. For processes that are part of your business's principal activity or core — perhaps a store salesperson — it may be best to hire an internal employee. Any activity that delivers a competitive advantage should be under your control. These are what give your small business its edge and help it prosper.
The Key Takeaway
By understanding when to outsource, small businesses can lessen the demands of key decision makers and allow more time for core initiatives, such as process improvements and customer service, to improve the bottom line.