Millennial Career Management: Tips for Developing and Retaining Generation Y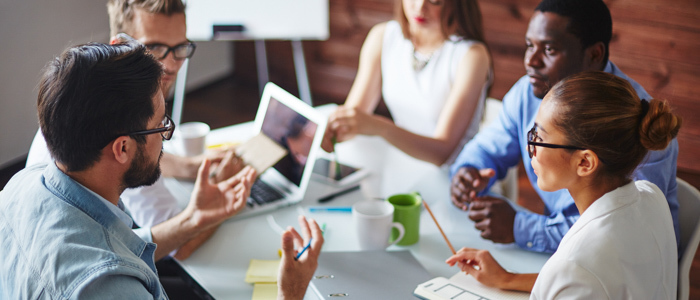 This article was updated on September 25, 2018.
Millennial career management is on every HR professional's mind nowadays as they think about attracting and retaining the best of this generation. Millennials currently make up one-third of the American workforce, reports the Pew Research Center. They are valued in workplaces for their technology prowess, their drive and their highly creative minds, but they are also reputed to hop from one job to the next with relative ease. Loyalty to any one organization eems to be a thing of the past — or is it?
It's important for companies to take charge when it comes to millennial career management. These are relatively new participants in the working world, and they see things in entirely new ways. Just think about it: Millennials are the first generation to grow up with the internet. They have experienced the dawn of social networking and have experienced things that previous generations only dreamed of, including video conferencing and remote work arrangements. They tend to have their own unique values, attitudes and ways of approaching work.
How to Speak to Millennials About Careers
Typically, millennials are open to guidance from others in the workplace, as long as they are understood. According to Sally Scannell, the PR Coordinator for Syndio Social, Chicago-based people analytics firm, "Millennials enter the workforce wanting guidance, a job they're passionate about and a flexible work schedule." Further, Scannell, herself a millennial, adds in a blog post that appears on Monster, "they also feel misunderstood by their elders and believe it's harder for our generation to find jobs than it was for past generations."
Attracting, managing and retaining millennials comes down to demonstrating respect for the value and ideals they bring to the organization — otherwise you risk losing them, which can be, like hiring any employee, a drain on a business owner's time and resources.
How Can Managers Help Millennials Develop Careers?
It should not be surprising that some millennials see their jobs as semi-permanent at best. After all, they emerged in the midst of a major recession and were forced to take any job they could find. Plus, as a rule, millennials don't stick with jobs that don't honor their values, such as work-life balance. With the job market improving in many regions, it's now possible to focus on millennial career management efforts. As a Bentley University survey revealed, "Millennials have not rejected the corporate world, but they will seek other options, such as starting their own companies, if they cannot find workplaces that accommodate their personal values — prominent among them time allocation, relationships and job security."
Here are three key points to keep in mind:
Millennials prioritize their personal lives above sacrificing for a career goal.
Focusing on building a "work family" encourages millennials to stay on board.
They want clear performance metrics that equate to stepped promotions and respect.
By providing millennials with rewarding tasks, challenging projects and opportunities to learn, managers can support long-term career growth. Millennials are seeking recognition from their peers and a job that they can look forward to being a part of. Managers can help millennials by encouraging open dialogue and respecting the ideas of their youngest talent.