Is Your Open Enrollment Communication Effective — and Compliant?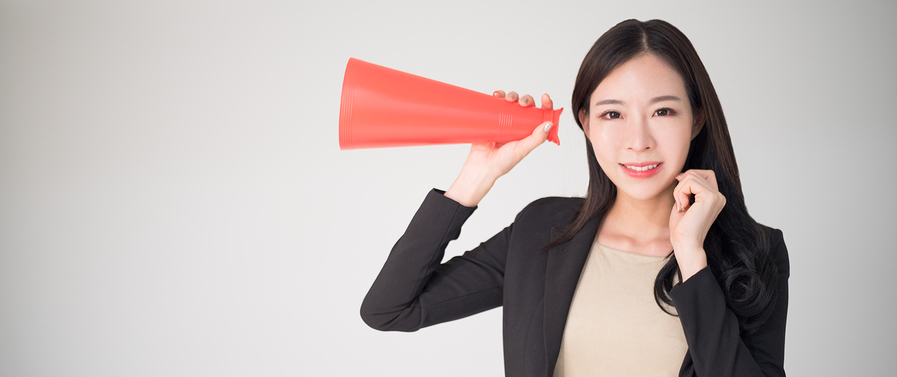 To ensure engagement, HR leaders should choose from a variety of communication methods to deliver and reinforce open enrollment messages.
At some point in their careers, most HR leaders have probably wished for a crystal ball that would reveal the secrets about their workforce desires regarding open enrollment communication. Facing an ever-growing challenge of recruiting top talent in a marketplace with a low unemployment rate, using data to clearly and effectively communicate the benefits an organization offers can not only address individual needs for employees, but also minimize compliance-related risks. Because communicating benefits to your employees effectively is only actually effective if you're doing so in a state of compliance.
Why Open Enrollment Communication Matters
According to the ADP Research Institute® report, Fixing the Talent Management Disconnect: Employer Perception vs. Employee Reality in the U.S. Midsized Market, understanding benefits options matters to employees. In fact, 60 percent of employees said they feel it's important for organizations to take time to effectively inform new employees about the policies, benefits and organizational culture. Therefore, communication at the forefront is critical.
"In particular, they want to understand company goals and work hours," according to the report. "Therefore, when work hours have not been set out in detail during the interview phase, a discussion about work hours during onboarding becomes even more important."
So it's important that your open enrollment strategy focuses on engaging your employees throughout the process — and beyond. Doing so can influence how well employees understand the benefits offered, respond to changes in costs and take ownership to manage what's available to them.
The Society for Human Resources Management offers further pointers for open enrollment communication. Tips include keeping things simple — such as the messaging involved in engaging your workforce, as well as the process of actually signing up once the message is communicated — as well as bringing higher-ups into the conversation prior to launch to get buy-in.
Use a Variety of Communication Channels
To ensure engagement, HR leaders should choose from a variety of communication methods to deliver and reinforce their messages, including these five vehicles.
1. Social Media
Building enthusiasm around the benefits you offer can help engage employees in the open enrollment process. Social media offers a way to drive momentum while also keeping your message simple and relevant. Use your organization's internal social media channels to share deadlines, outline employee options and provide links to resources that contain more information.
It's also a perfect vehicle for gathering feedback. To illustrate how organizations can effectively utilize social media, SHRM also notes that some have held Twitter chats about enrollment, and the sheer ubiquity of smartphones have made engaging through social a no-brainer; additionally, text messages can be set up through third-party platforms. Finding out how to exactly engage your entire workforce could start with a test of a smaller batch of employees.
2. Online Portals
Employee benefits plan information — such as medical, dental, life insurance or disability insurance — should be available online for employees. With easy access to these necessary documents via a human capital management (HCM) system or intranet, your employees can compare coverage options and review rates to make informed decisions based on their needs. Having online access to documents is also a way to manage Affordable Care Act (ACA) compliance, which requires the plan administrator to make a summary of benefits and coverage available to participants prior to enrollment.
3. Personalized Services
Even with all the information at their fingertips, employees will likely still have questions. Providing personalized services — whether by meeting, phone or online chat — can allow your employees to get answers to specific questions and feel supported by a benefits expert who delivers individualized service. Work with your benefits provider or HR team to determine the best approach for information sessions based on your budget and employee population.

4. Frequently Asked Questions
When you conduct in-person, phone or online chat sessions, be sure to take note of common questions about plans. Do so in a confidential, anonymous manner and then use those questions to create an FAQ document that can assist employees with questions. This can be a valuable resource for new employees who will be enrolling after they're hired. Providing an FAQ sheet can be an easy way to demonstrate that you're listening to employees and that you understand what matters most to them in making benefits-related choices.
5. Paper Mailers
While the need to send paper packages with complete benefits information to each employee may no longer have the effectiveness it once did, based on your employee population, there will likely be some information you need to provide in this manner. Make sure your enrollment methods are accessible to everyone. If you find people aren't enrolling because of limited awareness or access, you may need to provide paper enrollment forms or mail a postcard reminder about the enrollment process.
Use Human Capital Management Technology to Streamline the Process and Minimize Risks
According to ADP Research Institute, most organizations have multiple people in different roles working together to make decisions about managing ACA requirements. Ensuring access to correct and current data is paramount to ensure ACA compliance; failure to comply can result in substantial penalties. Unfortunately, many employers are not prepared to meet all of the ACA's compliance requirements. A core reason for the lack of preparedness is an insufficient integration of key data. And the ACA is only one piece of the extremely complex puzzle that is employee benefits compliance.
There's no denying that administering benefits in today's workplace can be complex. At a minimum, benefits administration requires integration of data between payroll, time and labor management, benefits providers and the HR department. Incorrect or unavailable data can create issues from unhappy employees to unproductive workflow to potential tax penalties.
Having the right HCM platform in place can automate open enrollment procedures and minimize risk by doing the following, allowing for easy access and clear communication by:
Eliminating excess paperwork
Introducing employee self-service options
Providing better employee and employer access, reducing unnecessary overhead costs
Increasing digital reach and reporting

Implementing an HCM solution is one way to help HR leaders communicate important open enrollment messaging, streamline the enrollment process and minimize employer risks related to compliance. With this type of system support, those same leaders can have more time to create the benefits programs that help recruit, engage and retain even more employees.