HR Best Practices: How to Read a Resume for Better Candidate Evaluation and Screening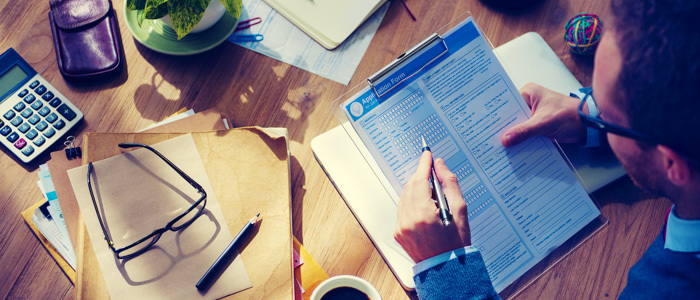 This article was updated on September 9, 2018.
Most employers request resumes from job candidates as part of an active hiring process. This document details the unique skills, education and work history of each applicant. Generally, employers familiarize themselves with how to read a resume to learn more about job candidates. However, many new hiring managers stop here and forget to dig deeper into the history of each candidate.
Why is it important to know how to read a resume and conduct thorough background checks when recruiting? Not everything you see on a resume is 100 percent accurate. In fact, in a 2014 survey conducted by Harris Poll on behalf of CareerBuilder, 58 percent of hiring managers claimed to have caught false information on resumes. The survey also found that of those 58 percent, 33 percent noticed a jump in the number of resume embellishments in the post-recession job market. Additionally, University of Chicago Professor Steven D. Levitt, coauthor of "Freakonomics," suggests that more than half of all job applicants falsify information on their resumes, according to Monster.
Learn How to Read a Resume to Evaluate Candidates
When reading through a resume, it's important to scan it with a skeptical eye. Certain information, including work history, education and achievements, can be validated by contacting past employers, colleges and supervisors. You may also want to ask the applicant to fill out a job application that requests more detailed information specifically. Look for any signs that the candidate may have embellished certain pieces of information, such as over-inflated percentages for sales results or responsibility levels that don't match job titles.
Learning how to read a resume also involves becoming adept at candidate screening methods, such as face-to-face interviews to review the resume with potential hires. Use open-ended interview questions and create a warm environment so that candidates feel comfortable enough to be honest. Watch for subtle facial expressions and body language during this initial resume review to find out if someone is stretching the truth about his or her qualifications. Systematically verify all references, and request a third-party background check after making an employment offer contingent on passing the background check.
Go a Step Further With Candidate Screening Methods
Fortunately, resources are available that allow even the smallest organizations to easily and effectively conduct background checks on candidates. Many applicants expect quality employers to take the time to request a criminal background check, a drug test or a credit check, depending on the nature of the position. It's important to contract this service with a qualified vendor that is unbiased and confidential to protect business interests and candidate privacy.
Be sure to check whether any unique state or local laws limit your ability to conduct criminal and credit checks or drug tests. If additional laws do apply, note them in your hiring policies and keep any hiring managers apprised of their details.