How to Overcome Common HR Challenges in the Booming Home Care Industry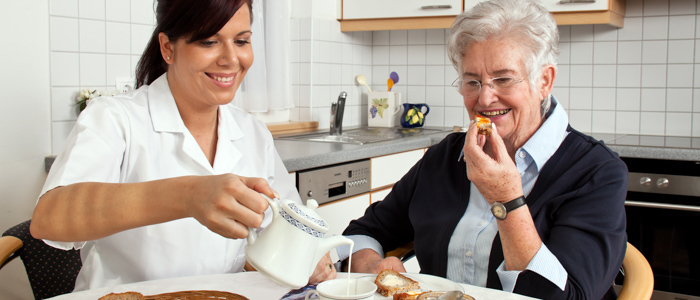 This article was updated on Sept. 7, 2018.

Jeff Salter, the founder and CEO of San Antonio, Texas-based Caring Senior Service, knows a thing or two about common HR challenges in the home care industry. His firm hires employees to provide nonmedical services to seniors, such as housekeeping, meal preparation and transportation, allowing clients to live at home and remain independent. Salter looks for employees who possess a caring attitude and qualifications such as a certified nursing assistant (CNA) license.
As Salter's business has expanded over the last quarter century, and he's moved into franchising, his biggest, most common HR challenge has been finding enough skilled caregivers to fill open positions. He notes that home health aides and CNAs are among the fastest growing and most in-demand jobs for the future, especially as baby boomers move into retirement.
We spoke with Salter about his HR challenges and how he works to overcome them.
The Need for Engaged Caregivers in the Booming Home Care Industry
"Hiring the right people is obviously important in any industry," says Salter, "but in our industry, which is highly customer service-oriented, it's imperative. We hire a lot of caregivers, and we look for a specific set of skills they need, including the right attitude in caring for seniors." According to Salter, employee engagement is a necessity.
When asked about his biggest HR challenges, the CEO answers without hesitation: "Our largest HR issue is not having enough caregivers to provide services, so a lot of jobs go unfilled because we don't have the caregivers available." Salter's second challenge is probably familiar to anyone involved in HR: "It's the sheer amount of paperwork we need to do and processing all that paperwork," he says.
How a Lack of Caregivers Impacts Operations and Clients
Any growing business might struggle to meet its ongoing hiring needs, but Salter says that the lack of available caregivers has directly and negatively impacted his operations at Caring Senior Service. "When we can't find the caregivers we need, clients go without service, and so we're unable to generate business revenue," explains Salter. "That's highly detrimental to our business model. It's so important that we find a supply of caregivers to help our clients, and we spend much time and energy doing that."
Overcoming HR Obstacles Means Sourcing and Then Engaging Caregivers
Salter takes an "all of the above" approach to finding and hiring the caregivers he needs to operate his business and help his clients. "We go out to CNA schools to identify as many people as we can early in the process; we look through various job posting sites and post our openings there, [and] we use social media to create awareness about the job opportunities we have," he explains. "We constantly do as much outreach as we possibly can."
Salter likes to stress the attractive scheduling flexibility of a caregiver job. "We often target the same person or skill set that a hospital or senior care center might require, but the biggest difference is the setting," he notes. "Our caregivers generally work a four- or eight-hour shift in the client's home, providing one-on-one service to that client. The workload is much less than a hospital or nursing home, and our caregivers set their own schedules, telling us when they want to work. Then we find them jobs that meet their schedules."
Another HR challenge Salter faces relates to the remote nature of his growing workforce. His employees are constantly working in their clients' homes, which means no meetings or water cooler conversations at the main office. Salter is leveraging technology to help: "We're launching software that will allow us to have video calls with caregivers as they work in client homes," he says, "so that should improve engagement and increase our caregivers' interactions with staff."
The Single Most Important HR Lesson Salter has Learned
The biggest lesson Salter has learned in overcoming his common HR challenges is to constantly seek out qualified potential employees, because his need for caregivers exceeds the supply. "We never stop recruiting; we do it every single day," he says.