Give Yourself the Gift of Fewer Holiday Headaches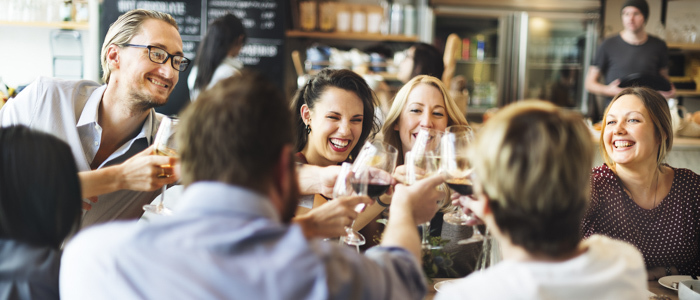 This article was updated on September 19, 2018.
The end of the year is a busy time for many employers. Here's how you can prepare to make this holiday season a little less stressful:
1. Handling Holiday Pay
Private employers are generally not required to provide paid holidays to nonexempt employees, unless they have a policy that provides for such pay. However, if you close on a holiday, exempt employees must receive their full salary, as long as they work any part of the workweek. In some states, such as Massachusetts and Rhode Island, nonexempt employees who work on a holiday might be due premium pay.
2. Managing Requests for Vacation
The holidays are a popular vacation time. Be sure to tell your employees how to request time off and how vacations will be granted (by seniority, according to scheduling needs, etc.), and ensure policies are applied consistently among employees. Your supervisors should handle time-off requests and own the responsibility for maintaining adequate staffing levels.
3. Dealing With Unscheduled Absences
Some employers experience a rise in unscheduled absences around the holidays. As such, you may want to consider requiring nonexempt employees to work the day before and after a holiday in order to be paid for that holiday. Also, you should consider awarding an extra vacation day to employees who meet high punctuality and attendance benchmarks.
4. Maintaining Productivity
You can help your employees enjoy the holidays by offering flexible work arrangements. You should also consider organizing morale-boosting activities, such as a business outing or potluck dinner. If you experience declines in performance, you should address and document them promptly.
5. Conducting Furloughs
Some organizations choose to shut down operations during the holidays. If your organization decides to conduct a "furlough," communicate this early to employees and be ready to answer their questions about pay and benefits during the furlough time frame.
6. Managing in Inclement Weather
If nonexempt employees miss work because inclement weather closes their work site (or they can't get to work), there generally is no requirement to pay them. Some state laws vary about paying nonexempt workers after they have reported to work and the company closes. Federal law requires that employers pay employees for any time spent waiting for a decision to be made about closing once they have reported to work. Exempt employees typically receive their full salary when there is a closing, as long as they have worked part of the workweek.
7. Hosting Business Holiday Parties
A holiday party is a good way to boost morale going into the new year. If you are hosting a holiday party, you should set standards for appropriate dress code and conduct. Note: Nonexempt employees may be entitled to pay if attendance is required and the event is held during work hours.
8. Preparing Holiday Bonuses
Nothing rewards employee achievements more tangibly than a bonus. Remember: Most bonuses must be factored into an employee's regular rate of pay when determining overtime.
Preparation is the key to a headache-free holiday season! Manage your holiday-related responsibilities by drafting and communicating clear plans and policies. Check back with us next time for more year-end tips that will help you enjoy the holidays.