Democratizing Workforce Data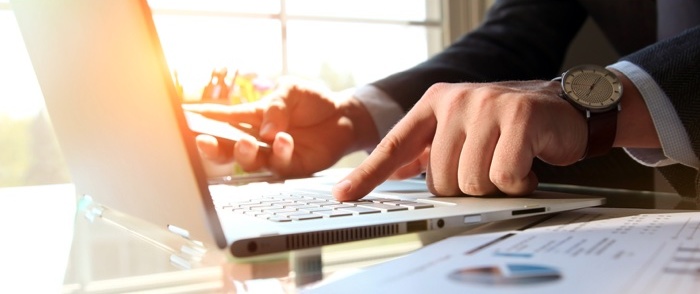 Using artificial intelligence and machine learning to empower business leaders with actionable insights.
As we innovate toward a more agile and people-centered future of work, ADP® is focused on providing insights to front-line managers and executives when they need it most. To that end, ADP is announcing the launch of Executive and Manager Insights on the ADP® Mobile Solutions app. Without this seamless access to workforce insights, HR is often required to manage employee data, packaging it upon request and causing a lag in the sharing of vital information that can improve performance and outcomes. With Executive and Manager Insights, HR teams can now focus on the business of human resources and talent management without being pulled into ongoing data analysis.
Using artificial intelligence and machine learning, ADP's Executive and Manager Insights continually sifts through wage, time, location, industry and many other types of data, to uncover insights that can be used for better, faster, smarter decisions every day. Delivered in easy-to-consume headlines for executives and managers through both the ADP Mobile Solutions app and email, the solution analyzes client data to spot meaningful trends and patterns, such as which departments have the highest overtime or the locations where turnover might be spiking. Key highlights of the new solution include:
Competitive Context: Benchmarking insights provide competitive context needed by business leaders, helping them determine where they can improve industry competitiveness. Simple headlines uncover important trends, supported by data visualizations.
Easy 3-Step Insights Delivery: Receiving insights is as simple as customizing mobile notifications, receiving daily or weekly snapshots of what's going on, and taking action by collaborating with the right teams.
Location-Based Services: Available shortly after launch, on-the-go business leaders can take advantage of location-specific notifications sent to their mobile devices about teams as they arrive at different sites.
Powered by ADP DataCloud, Executive and Manager Insights delivers analytics and provides competitive context through award-winning benchmarking. Drawn from nearly 30 million employees of ADP clients, the data provides rich insights that help foster collaboration between business and HR leaders. Business leaders using ADP Vantage HCM® or ADP Workforce Now® can begin to receive Executive and Manager Insights on their mobile devices.
Learn more about the power of on-demand workforce data.