Business Survival Factors: How to Withstand Natural Disasters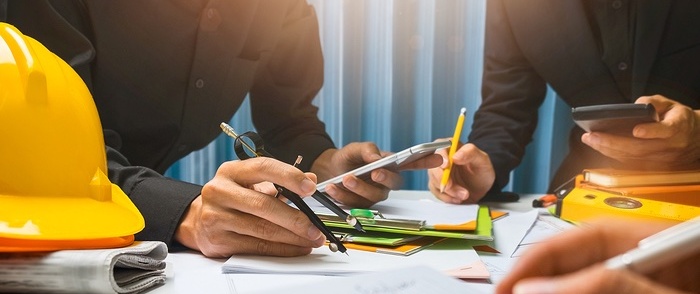 Why do some businesses survive natural disasters while others do not? Here's a look at common business survival factors to help you come up with a plan.
Keeping a small business profitable during normal conditions is challenging enough. Doing so after a natural disaster is especially difficult. According to FEMA, roughly 40 percent of small businesses do not reopen after a natural disaster, as they cannot manage the damage, lost customers and forced closings.
But some survive even the toughest circumstances. By understanding business survival factors and preparing ahead of time, you can increase your chances of weathering the next catastrophe.
Small Business Survival Factors
A study conducted by Springer looked at small businesses impacted by Hurricane Katrina to compare the characteristics of those that survived and those that closed. The researchers found businesses that survived had a few things in common. First, older businesses were more likely to survive, perhaps because they had more experience and financial resources.
Larger businesses with more employees were also less likely to close, as were service businesses and businesses run from home. Finally, businesses that had faced a disaster before or had otherwise struggled with cash flow problems were also more likely to survive.
Which types of businesses were more likely to close after a disaster? According to the study, businesses owned by women, minorities and veterans were more likely to close after Katrina. Perhaps less surprisingly, given the nature of the storm, businesses located nearer to the coast were also more likely to close than those farther away.
Key Takeaways
While many of these survival factors are outside of a business owner's control, note that previous experience with tough times was a key factor in whether or not a business survived. Business owners who had made it through problems before were better able to handle the issues after a disaster because they knew how to react.
This fact suggests the value of putting together a disaster preparedness plan. Start thinking about how you would deal with issues like making repairs, being closed for a stretch of time and possibly being forced to move.
While a plan won't perfectly match the actual real-life experience of going through a disaster, visualizing what to do can help you react more quickly during stressful times. It also may give you advance warning about potential problems. For example, the realization that your business could go bankrupt if it closes for more than a week because you don't have enough savings.
Preparing for a Disaster
Beyond putting together a disaster preparedness plan, there are a few other steps to consider taking. First, review your business insurance policies to see how you would be covered in different situations. Does your policy replace your income if you need to close temporarily? Are there any scenarios where your insurance won't pay? For example, does your policy exclude flood damage?
Since having more resources was a sign of survival in the study, it's crucial to build up your business savings. In addition, look for ways you might be able to keep earning income even if you need to close your current location after a disaster. Is there somewhere else you can open temporarily, or can you keep up work from home?
Finally, check what government resources would be available in your area should your business get hit by a natural disaster. This way, you'll know how to apply to get help quickly when you need it.
By gathering all these resources together, you can put yourself on the list of businesses that beat the odds and survive in the wake of a natural disaster.