6 Cost-Effective Ways to Drive Employee Engagement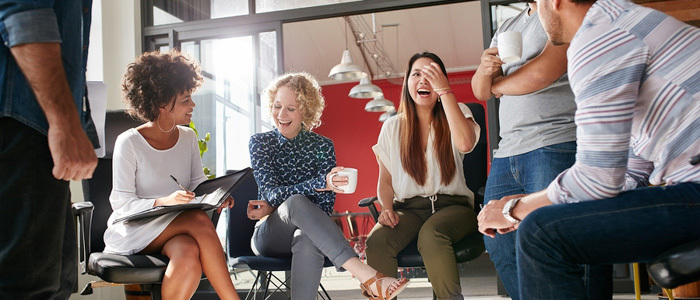 This article was updated on September 18, 2018.
When you're trying to improve employee engagement, you must constantly be on the hunt for cost-effective strategies for small business owners. After all, people are your most important (and most expensive) assets when it comes to driving value and business growth.
When your employees are truly engaged, they may be more likely to go that extra mile to satisfy a customer, ensure product quality or help their team succeed. These types of engaged employees will often generate new ideas, drive innovation and help you hire new talent. In many ways, they act as your best brand ambassadors.
The Scope of the Employee Engagement Crisis
Unfortunately, there's an employee engagement crisis in the current United States economy. According to an eye-opening survey by Gallup, only 34 percent of U.S. employees reported being "engaged" at work. This means that a shockingly large 66 percent of respondents were either "not engaged" or "actively disengaged."
Unfortunately, disengaged employees can be harmful to your business in many ways. For example, the actions of these team members could lead to lost customers and decreased productivity, and they may ultimately damage your business reputation.
Here are six cost-effective strategies for small business owners to drive employee engagement:
1. Offer Meaningful Work
It's important for you to stand for something with your business values. Employees, especially millennials, want to work for companies that have priorities that go beyond making a profit. By offering meaningful work, you can create a valuable sense of connection with your employees and your community.
2. Recognize Employees for Going Above and Beyond
As always, people appreciate it when you express appreciation for a job well-done. Make sure you take notice of the times when your employees truly shine.
3. Support the Professional and Personal Growth of Your Employees
When your employees grow their skill sets, they can become even more valuable to your company as a whole. As such, it's always worthwhile for you to invest in training and learning opportunities for your team members.
4. Provide Employees With Career Development Opportunities and More Responsibility
Once your employees establish a new skill set, you should give them the opportunity to use these skills in new, challenging situations. As a small business owner, you need to learn how to be a mentor who can support employees as they develop their abilities.
5. Include Employees in Strategy Development and Decision-Making
Perhaps the best way to engage your employees is to connect them to "the bigger picture" by explaining how their work impacts business growth. When you allow employees to take part in big decisions, they will likely be eager to take on more responsibility.
6. Support Workplace Flexibility and Work-Life Balance
Your employees will truly appreciate it if you make an effort to accommodate their personal lives. If they feel valued by your organization, they may be more likely to add value to your organization and be more productive overall.
If the current employee engagement crisis is any indicator, the efforts you put into boosting employee engagement may be the best investment you make this year.