5 Tips for Outsourcing HR Administration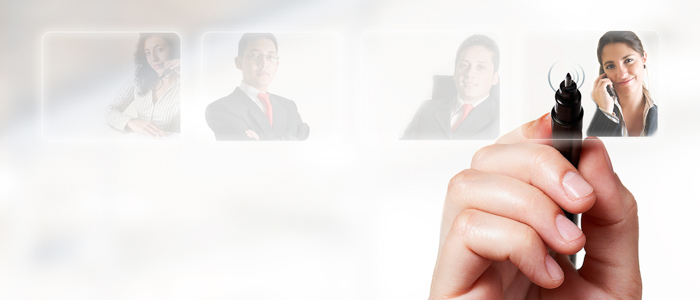 The more you can outsource, the more time you'll free up for other tasks, such as focusing on growth initiatives.
Many small businesses find it difficult to keep up with the latest employment laws and other matters pertaining to personnel management. In fact, according to an ADP Ad Hoc Human Resource Management Study, less than a third of small businesses have a single employee dedicated exclusively to HR.
According to Brian Michaud, Senior Vice President of ADP TotalSource®, "Typically, a small business owner will assume the role of ad hoc HR manager, or ask another employee to do so as a secondary function. However, this can result in employees managing HR-related tasks on top of their existing workload without the training necessary to be successful."
The reality is, outsourcing HR can be a lifesaver for growing businesses. According to Michaud, "Small and midsized businesses are increasingly turning to professional employer organizations (PEOs) for support with critical and strategic HR management so they can focus on what they do best: create, enhance, and sell the products and services that made their names."
If you're thinking about outsourcing HR administration, consider these five tips to help choose the best solution for your company.
1. Involve the Right People
Choose a leader to spearhead the initiative. The leader can invite the owner and other internal stakeholders to the appropriate meetings to assess possible outsourcing vendors. By including the right people in the discussions and evaluation process, the outsourcing vendors will be aware of all possible needs, and key internal stakeholders will be kept abreast of discussions.
2. Identify the Level of Support Needed
Choosing your outsourcing partner for HR needs depends on the level of support your company needs. The more you can outsource, the more time you'll free up for other tasks, such as focusing on running your business.
Choices to outsource HR administration include:
Help desks: Help desks provide self-service help for human resources needs. Secure cloud-based portals enable employees to review benefits and policies.
HR Administration Service Organization (ASO): An ASO offers a flexible solution for many small businesses. Your organization remains the employer of record, but you can outsource many routine employment functions to an ASO, such as benefits administration and job descriptions.
Professional Employer Organizations (PEOs): When you contract with a PEO, you form a co-employment relationship with the PEO. Your company and the PEO are both employers of record for your employees. While you retain daily management responsibilities, the PEO handles payroll, taxes, employee records, human resources and benefits. A PEO can also help manage HR compliance.
3. Select the Right Vendor
HR vendors vary in the amount of personal service they offer. Depending on how skilled your business is at handling its HR needs, you may need a partner who provides a personal representative to answer questions, or 24/7 service. Make sure you understand exactly what you're receiving (and the associated costs) from the HR vendors you're considering.
4. Transfer Knowledge
Onboarding, or the process of transitioning your HR, needs to be an integral part of the vendor's services. They must be willing to spend the appropriate amount of time and attention to detail on your account. Be sure to provide details about your business's process, organization and systems. They must also thoroughly understand your culture and personnel needs to successfully do their job.
5. Prepare Your Organization
Your HR transition shouldn't be a mystery to anyone. Inform all team members about the change. Your employees will rely on the HR vendor to help them with everything from paychecks to medical care. Knowing who to go to with their needs will help everyone feel more confident during the transition.
These tips for outsourcing HR administration can help you choose the level of service that's best for your business and make a smooth transition into the world of outsourced HR - with the ultimate benefit of freeing up more time to focus on your business.
To learn more, read: The Origins of PEOs Underscore the Value They Provide.
Other Related Articles
Addressing Modern Day Workplace Challenges with PEOs
Ad Hoc HR: The Secondary Nature of HR in Small Businesses
Moving Beyond Ad Hoc HR: Strategies to Support Growth