Strong June Could Nonetheless Be a Turning Point for US Jobs Market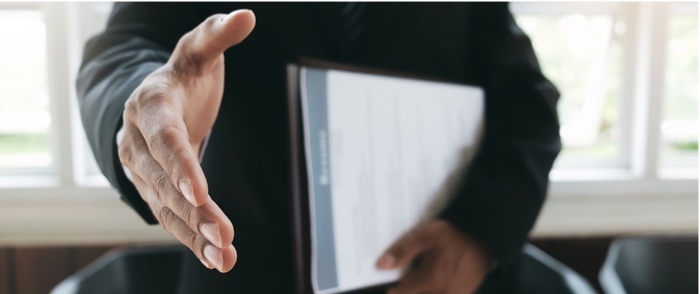 The U.S. jobs market added 177,000 new jobs in June, according to the June 2018 ADP National Employment Report® from The ADP Research Institute.
The June jobs report numbers show continued upward momentum in a wide variety of industries and organization sizes, but a slowdown relative to the recent history of extreme growth.
The U.S. economy also showed other signs of change in June, with an overall decline in growth that could signal the beginning of overheating, as highlighted in the ADP RI National Employment Report®.
Across the Board, June Saw Big Gains and Big Losses
As always, the service sector saw the lion's share of the month's growth, accounting for 148,000 out of the 177,000 new jobs. Much of this came from a rally in the Trade, Transportation, and Utilities industry that added 24,000 new jobs to rebound from a stumble in May. Hiring in this sector is often related to investor confidence, which has settled somewhat over the past several weeks as new U.S. tariffs have becoming more of a known quantity. While both Education and Health Care hiring also saw modest gains.
This represents a gain of 8,000 jobs over May's numbers, but the goods-producing sector offset this with a substantial drop to 29,000 new jobs from May's 49,000.
Much of this drop in the productive professions came from the construction industry, which added 13,000 new jobs. This is the worst performance since October 2017, but still not a total loss of momentum. CNBC reports that the housing market has cooled somewhat in recent months, which could account for the slowdown, and there is no sign currently that housing will turn around significantly in the foreseeable future. Mortgage rates in the U.S. have not dropped, as noted by the Federal Reserve Bank, as would be expected before a marked upturn in housing construction.
Both Manufacturing, and Resources and Mining, also saw slight reductions in growth from May, adding 12,000 and 5,000 new jobs, respectively.
Small Businesses Are Beginning to Struggle
Small business hiring slowed to 29,000 in June, relative to a monthly average of 58,000 over the six months previous. With a stable economy across the board, this is most likely due to the fact that unemployment has been so low, for so long. Small businesses struggle to offer salaries competitive with larger firms, so as the talent squeeze continues, small businesses may simply have increasing trouble finding the candidates they want.
Midsized business experienced a less dramatic downturn with 80,000 new jobs, compared with an average of 94,000 over the prior six months. Large business, on the other hand, brought in 69,000 new jobs after a half-year average of just 63,000.
Wages stayed somewhat stagnant at 2.7 percent year over year, as noted by CNBC, a mild disappointment relative to projections. At the same time, the U.S. Bureau of Labor reports that unemployment rose to 4 percent as more workers entered the market, hopeful that they have a chance to find a job. These are unlikely to ease the skills gap, since these workers often left the jobs market because they lacked sufficient skills to begin with. But it should help to ease the general need for workers at lower income levels.
Lack of Growth in the Highest-Earning Professions
One other factor in the lackluster wage numbers was slow growth in some of the highest-paid professions, such as the Financial Services and Professional and Business Services. Professional and Business Services saw just 33,000 new jobs, compared with 48,000 over the half-year before.
Administrative and Support Services saw a drop to 18,000 from last month's 26,000, but the Information Services actually lost 2,000 jobs. It was the only industry to lose workers overall in June.
The Economy Could be Headed for Overheating
Mark Zandi, chief economist of Moody's Analytics, said, "Businesses' No. 1 problem is finding qualified workers. At the current pace of job growth, if sustained, this problem is set to get much worse. These labor shortages will only intensify across all industries and company sizes."
With that being the case, unemployment is likely to continue to rise. Overall, though, the June jobs report show a jobs market with strong fundamentals. Losses are coming mostly from those industries that had already seen the most outsized growth, and few are suffering so much as to actually lose talent, overall. A continuing slowdown could still undo much of the progress that was made over 2017 and the first months of 2018 but, for now, the American jobs market looks strong even in a month of relatively weak performance.