Mobile Payroll and Workforce Management: Delivering Strategic Value to Organizations and Workers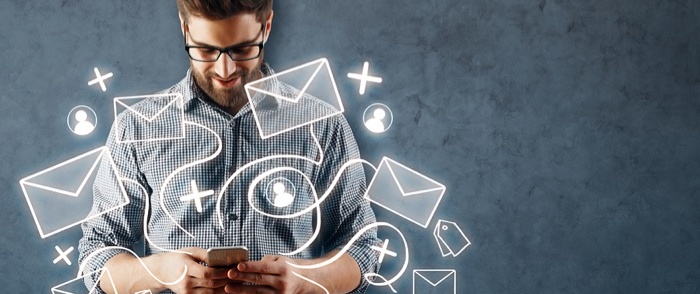 There are multiple reasons to consider a mobile payroll solution.
Every finance leader understands the importance of payroll and time tracking, yet it's all too easy to get into a routine and never consider other, more efficient means of managing these processes. Mobile payroll solutions allow finance teams to focus on more important tasks by giving tools to employees to quickly view their payroll information and compare hourly rates, taxes and other deductions from one statement to the next.
But when is the right time to upgrade an existing setup? Here are common use cases for evaluating a mobile solution:
Your organization is geographically dispersed
Your organization is using paper time sheets to track employee work hours
Your organization has employees that work billable hours
If an employer fits one or more of these criteria, a mobile HCM solution can help to alleviate stress associated with tracking and managing payroll and attendance data.
Mobile Payroll Can Enhance the Employee Experience and Save You Money
In recent years, employers have started focusing on creating a positive experience for both candidates and employees. Yet how many organizations don't carry that same high-touch approach and philosophy past the offer letter? Crafting an experience that engages and excites employees has many variables, and one of those is offering opportunities for workers to use mobile apps to accomplish some of their tasks.
Forbes notes how Susan Peters, senior vice president of HR at General Electric, defines employee experience as seeing the world through the eyes of employees and staying connected through the tools and technologies that enable their productivity.
Leveraging a mobile HCM system can put the power in the hands of the employees to track their time and view pay stubs, reducing the workload on the payroll department and putting money back into the pocket of the organization in the form of regained productivity.
Mobile HCM Solutions Can Deliver Efficiency
The low-hanging fruit of going mobile is increasing efficiency. For organizations using paper time sheets, the functionality provided by going mobile may be appreciated by the entire employee base. KinderCare says its 15,000 employees are using mobile workforce management tools to clock in, clock out and approve time sheets. This can be more efficient for the employees because they're able to focus on their job duties instead of managing a paper time sheet.
In addition, the payroll team now has the flexibility to review inputs directly in the system instead of having to manually input the time sheets for thousands of employees. This can reduce instances of out-of-cycle payroll runs due to inaccurate information recorded on paper timecards, and it also allows employees to view their own pay stubs, eliminating many of the repetitive requests that take up valuable time for overworked payroll teams.
Other areas of value may be harder to track, even though they are still present. For instance, one KinderCare employee said that something as simple as clocking in and out for breaks or lunches was much easier and less stressful due to using the mobile application. This is a tie to the discussion on creating a more positive employee experience, which is a concept that organizations are latching onto as a way to add value for the employee end users.
Put simply, these types of strategic activities fall by the wayside when manual data entry is the primary task of a payroll team. Firms that offer mobile solutions can not only increase their effectiveness, but can also improve the overall employee experience, driving positive interactions for the entire workforce.