Former Employees on Social Media: What to Do When a Terminated Employee Goes Rogue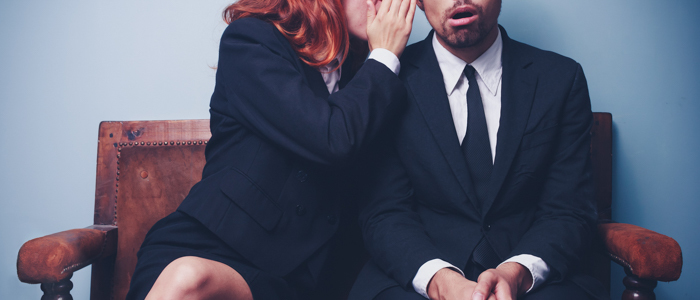 This article was updated on Aug. 31, 2018.

Social networking has become an integral part of society and the workplace. The average person will spend five years of their life on social media, according to Mediakix. This activity takes place on and off the company clock. Social media behavior for current and recently separated employees is a growing concern for many business owners. What should an employer do when former employees on social media begin venting about the organization?
Steps to Take When Dealing With Former Employees on Social Media
Getting laid off or terminated from a job is unpleasant, and it can create a strong emotional response. Without other avenues to find sympathy, some individuals may take to the public space of social media to vent. This action can be damaging to an organization's reputation and its brand if it isn't kept in check.
Fortunately, there are steps small businesses can take to crack down on negative social media posts from former employees.
Review Your Social Media and Business Privacy Policy
If your company has a social media or business privacy policy, this is a good place to start. You may want to consult with an employment attorney to confirm whether the former employee has violated the policy. If so, this gives your business the leverage to send a cease and desist letter requesting that the employee take down negative posts and refrain from posting negative comments in the future.
Contact the Former Employee
Whenever possible, take a direct approach with former employees who post derogatory comments on social networks. Pick up the phone or drop a letter in the mail to invite them to discuss any concerns they had with the termination process, using empathy. Politely ask them to remove the offending posts. If their concerns have merit, consider implementing changes based on the feedback or launching an internal investigation into the claims.
Remind the Former Employee That Others Rely on the Company
Former employees may act out on social media due to a poor perception of your business. Use this as an opportunity to appeal to their senses by reminding them of the connections they made while part of the company. Oftentimes, a former colleague or mentor who was close with the former employee can help smooth things over.
Report Offensive Content to the Social Network
When content posted by a former employee is defamatory, threatening to the company or a client or otherwise highly offensive, sometimes the only available recourse is to contact the social network's support team to report the user. Social media accounts can be removed for abusive behavior.
Remember, the sooner you address incidents of former employees venting unprofessionally on social networks, the better your organization can manage these situations. Use the above tips and remain focused on protecting your company's public image.