Facing the Challenges of Corporate Compliance Head On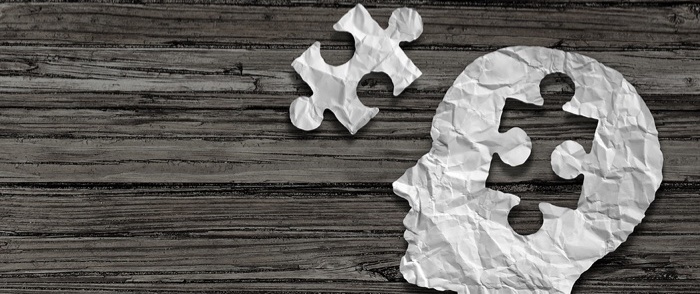 Corporate compliance can be a difficult, expensive endeavor. Here are some ways to meet that challenge.
Like most finance leaders, you probably don't like surprises in the form of unintended expenses related to corporate compliance.
Yet, a recent report from the ADP Research Institute® (ADP RI), Midsized Businesses: Poised to Lose Balance in a Time of Uncertainty, shows that midsized businesses continue to see increases in unplanned compliance-related expenses. In fact, 40 percent of businesses surveyed incurred unforeseen expenses related to non-compliance in the prior year.
A deeper dive into the data found that 51 percent of organizations with 151 to 999 employees reported unplanned compliance-related expenses in 2016. That's an 11-point increase from survey results in 2015, and a 17-point increase from the rates reported in 2014.
Withstanding Regulatory Scrutiny Without Breaking the Budget
According to Fortune, in the U.S. alone it costs businesses a staggering $1.9 trillion per year to comply with federal regulations. State, local and national governments show no signs of reducing the compliance burden placed on the corporate sector. Forbes reports that federal departments, agencies and commissions issued 3,853 rules and congress passed 214 laws in 2016 alone. To put that number in context, between 1995 and 2016, the U.S. saw the creation of 88,899 federal rules and regulations and 4,312 laws.
Working in this fast-paced and ever-changing environment, what can organizations do to minimize their compliance-related expenses? Does it make sense to accept unplanned corporate compliance expenses as unavoidable? In short, no. While the ADP RI survey shows that midsized businesses struggle to predict how much they'll spend on compliance, here are four ways to help your firm withstand regulatory scrutiny while minimizing unplanned expenses.
1. Revisit the Compliance Budget
As the ADP RI report notes, a significant percentage of organizations incurred unplanned expenses related to compliance. By definition, as "unplanned," those organizations didn't set aside sufficient funds to cover their compliance-related expenses. Therefore, the first step to more effective cost management starts with increasing the compliance budget. While setting aside additional funds may appear overly cautious, in an increasingly complex regulatory environment businesses must accept that corporate compliance comes with a hefty price tag.
2. Improve Your Understanding of the Regulations Facing Your Business
One of the reasons that organizations experience unplanned compliance expenses stems from their lack of understanding of the regulatory requirements they must meet. Take stock of the regulations that govern your business by paying close attention to speeches and press releases issued by state and federal regulators. If your organization operates overseas, follow what overseas government agencies say as well. By doing so, you'll uncover commonalities across regulations.
Take the time to monitor enforcement activity for indications of changes in regulatory priorities, as well as commentary on what the government expects organizations to do to comply. Having a stronger grasp of the scope and commonalities can help streamline the compliance effort by removing duplication of effort and leveraging of data to satisfy more than one regulation simultaneously.
3. Document Your Processes and Remediate Gaps
Businesses that experience rapid growth often find that their processes contain numerous inefficiencies. In turn, this complicates their efforts to comply with regulations as the processes don't easily lend themselves to the generation of the data needed to satisfy regulatory requirements. Take the time to document the processes that your business relies on. Next, assess their ability to provide the compliance-related data your business needs to achieve compliance. If gaps exist, redesign the process to produce the data needed. Alternatively, develop stop gap measures, then commit to redesigning the process within a reasonable period.
4. Embrace the Need for Continuous Improvement and Process Automation
Compliance costs often spiral out of control due to the inability of an organization to generate the data regulators deem necessary. Consequently, in order to deliver the data needed to satisfy regulatory requirements, organizations find themselves with a need to create expensive ad hoc processes. Accepting the need for continuous process analysis and improvement, as well as a willingness to invest in automation, can help position your business to improve its approach to compliance, and avoid the stress and expense of developing processes on short notice.
Bear in mind that failing to account for compliance-related expenses can have a knock-on effect. While organizations continue to book unintended expenses related to non-compliance, they also curtail their growth plans to avoid yet more costs connected to regulatory compliance in foreign markets. That's why getting a handle on regulatory compliance is more than just about cost, it's also about your organization's ability to compete in an increasingly global, albeit highly-regulated, marketplace.