4 Ways Fortnite Can Improve HR Leadership Skills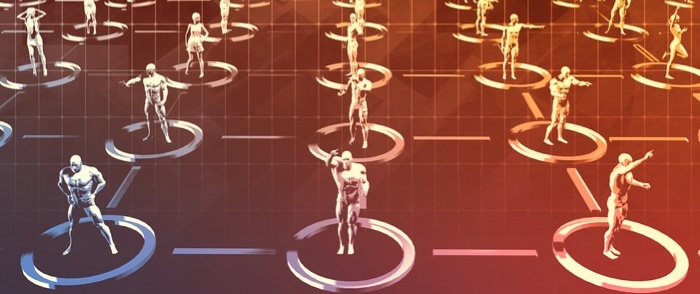 An HR department isn't a battleground, but the gaming strategies of Fortnite are worth considering.
An estimated 125 million people — maybe more — play the online video game Fortnite. It's the hot social and cultural phenomenon of the moment, and it shows no signs of slowing.
But who would have thought this shooter-survivalist game offers instructive lessons on how to improve HR leadership skills? Well, the many teenagers who can't put down their gaming controllers probably won't make this connection. But the parents of those teens, who balance the demands of their HR jobs with monitoring their children's screen time, can certainly learn a few things.
Fortnite isn't just about skins, dances, shooting and surviving. It's also about strategizing, assessing talent, communicating and learning. Here are four ways Fortnite can help you be a better HR leader.
Create a Game Plan, But Also Adjust
A game of Fortnite starts with a player flying over an island, inside a bus that's improbably powered by a hot air balloon, before hang-gliding to ground. During the descent, a player can quickly survey the land and determine which spots have weapons and loot, and which ones will have enemies waiting to attack.
As many as 100 people can play in an online battle, but only one gamer is left standing in the end. That's because a storm eventually moves in and shrinks the size of the battleground. This is the time when smart planning pays off. Having the right gear and being in a good spot increases the odds of winning. Still, as with any real-life war, circumstances change fast and players often have to adjust their battleplans. As enticing as a gulp of slurp juice might be to heal battle wounds, it might make sense to first engage in a short skirmish or seek cover elsewhere. Joining forces with an unknown gamer might also buy a player time.
An HR department isn't a battleground, but the gaming strategies of Fortnite are worth considering. For instance, extensive planning for any new HR initiative is an obvious strategy. Because of that preparation, the initiative might roll out exactly as expected, but sometimes you'll need to adjust the plan to address unforeseen problems or to incorporate feedback. You might discover your "plan of attack" is doing more harm than good. Like any good Fortnite gamer, you have to quickly heal those wounds, plot a new course and keep "fighting" for success.
Take the Battlefield as a Team
The appeal of Fortnite is that gamers can battle with their friends. Because it's online, they can be separated by thousands of miles but are virtually connected via headsets. Teamwork is essential to group play. The best players quickly assess their teammates' strengths and weaknesses and divide responsibilities.
An HR team can similarly thrive if its tasks are divided according to ability. If an employee is an effective "sharpshooter" with a knack for, say, identifying which payroll trends and software solutions work for your organization, consider making that person a lead technology "scout."
And just as a successful Fortnite team lets the bold gamer enter an abandoned house while everyone else offers cover outside, HR teams work best when one or several members take the lead on projects while others provide background support. Properly balancing and complementing HR employees' strengths and weaknesses can push your team right into the winner's circle.
Communicating Leads to Wins
A Fortnite team also succeeds or fails based on the level of communication during a game. As many parents can attest, their otherwise shy teen can suddenly sound as inspiring as Ulysses S. Grant when wearing a gaming headset and leading their Fortnite squad up a hill to fight. But a battle can quickly be lost if teammates fail to talk about what they see and what should be the next step. The best players don't risk fighting in silence.
An HR team can also pick up its game with honest, insightful communication. Nearly every element of work — pay, benefits, safety, policies, performance, engagement — can benefit from clear, informative communications. Surveys often show that employees believe they don't hear enough from HR. You might think employees know all about your organization's sexual harassment policy or its expectations for working at home, but they often don't. Open the lines of communication with group and personalized emails, and during fun events, like a video game competition. Frequent communication eliminates issues and engenders a winning work environment.
Up Your Game With Expert Opinion
The second-favorite hobby of Fortnite players is watching better Fortnite players on YouTube. One such gamer, who's known as Ninja, has more than 15 million YouTube followers religiously watching him play the game. He's a bonafide video game star.
While there isn't an HR professional with Ninja's popularity, there are many respected human resource leaders sharing insight on social media channels and websites (including this one), at conferences and in publications. Twitter, for one, often has hashtag-driven discussions like "HRChat" and "HRHappyHour." There's always room for improvement; find the time to occasionally put aside work to better your HR game.
Although it seems unlikely that a video game could improve HR leadership skills, there's a lot to learn from Fortnite. After reading this article, and before begging your kid to finally turn off the game, watch a battle and see how the tricks of Fortnite can transfer to the office.