Wages in the Service Industry: Double-Down on Retention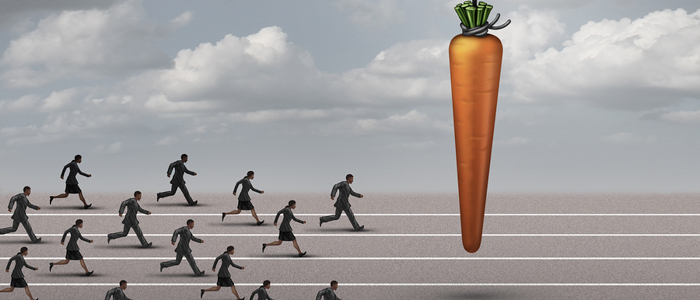 This article was updated on July 6, 2018.
According to the ADP Research Institute® Workforce Vitality Report (WVR), job holders experienced an annual growth of 4.5 percent in wages in the service industry in the first quarter of 2017, whereas job switchers saw an increase of 6.6 percent.
While having industry-leading compensation should always be important to attract and retain the best, in today's competitive job market, compensation cannot be the only place your organization hangs its proverbial retention hat. In fact, according to the ADP Research Institute® Evolution of Work 2.0: The Me vs. We Mindset, two-thirds of employees "are actively looking or open to a new job," and "46% would consider a job that offered the same wages they receive today, or slightly less."
Even if you are a finance leader in an industry seeing wages that continue to grow (like wages in the service industry), you could still be losing talent to competitors if you don't also work to have things like top-end workplace culture, employee development opportunities, valuable benefits and job security.
The Unique Nature of the Professional and Business Services Industry
The professional and business services industry comprises organizations that provide services to other organizations. They take advantage of economies of scale to provide cost-effective third party solutions for problems like facility management, enterprise software development and management training. Given the nature of their work, employees in this sector might have several projects and clients in their portfolios. However, when it comes to retaining workers like these, it is no different than workers in other professional sectors.
Compensation Is About More Than Salary
While salary is generally the most visible component of compensation, wages in the professional and business services industry should also be complemented by novel and compelling benefits packages. This can take the form of on-site fitness centers, negotiated discounts on mobile phone services, childcare reimbursement or flexible working schedules. These add-ons can make an organization stand out among its competitors as a firm that understands its workers' needs outside of the workplace. These benefits can tip the scales for employees looking to jump ship. For example, a health-conscious employee might be less inclined to leave a firm for a slightly larger salary if doing so means they're walking away from free gym access or other wellness perks.
Loyalty Is a Two-Way Street
If you want your employees to stick with you, you need to show them that you'll stick with them. Workers at large organizations are well aware layoffs can happen any time. If they get the sense their managers aren't willing to advocate on their behalf to upper management, they may find it easier to leave when things get uncertain around the office. The workers most capable of easily finding new jobs are often also the workers that provide the most value to the business, so it's especially important to take care of high performers.
Allow Employees to Thrive
The opposite of growth is stagnation. Professional development is important and is complicated by the fact that different people want to grow in different ways. Retaining talent requires an awareness and appreciation of the specific ways particular employees derive satisfaction from their jobs. Some people derive satisfaction from meeting and defeating the everyday challenges of their workload, while others are only satisfied by being allowed to continually carve out more responsibility for themselves. The former requires the space to do their job competently and effectively while earning recognition (and increased compensation) for their ability to do their assigned tasks well. The latter might benefit from more purposeful, directed development (and a compensation commensurate with responsibilities). Businesses that can recognize that employees have different needs and are willing to meet those needs may have better retention than firms who do not.
Organizations are increasingly discovering that retaining their best workers is about more than just compensation. Finance leaders should pay attention to their employees' evolving needs and show them that the organization is fully committed to them in ways beyond just monetary compensation. By also providing a sense of job security, unique and valuable fringe benefits and access to flexible professional development opportunities, you should be able to further inspire their loyalty to your organization.