The Finances Behind Going Green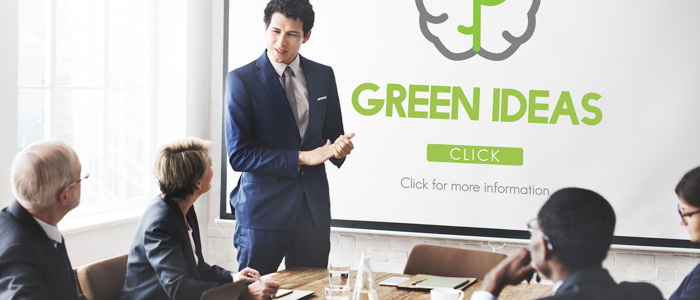 This article was updated on July 6, 2018.
Incorporating environmentally conscious activities, or "going green," may become more appealing to your organization as you try to focus on corporate social responsibility (CSR) strategies. At first you might think the finances behind going green simply cost too much to implement on a large scale. How can you as a CFO and finance leader accommodate going green while still focusing on your bottom line?
What many finance leaders may not realize is that going green can often lead to cutting expenses such as energy use and supplies. Additionally, there can be a payoff beyond the savings: enhanced public image of your organization and, often, better employee satisfaction, recruitment and retention.
Paper and Energy
A well-conceived move to save paper can save money and provide you facts to persuade your firm to go totally green. According to K2 Enterprises,"a conservative estimate is that a targeted document management effort can return as much as $20.00-$40.00 for every dollar invested." For example, ADP launched paperless programs for checks and W-2s for all of associates and clients. The business also consolidated 20 data centers into two centers — a savings of $3 million in electricity per year and an annual reduction of 24,000 tons of carbon dioxide emissions.
Tools such as online calculators also allow you to estimate savings from going paperless. You can estimate the finances behind going green from energy conservation with formulas similar to those used in homes or using methodology from agencies like the U.S. Small Business Administration. Simply replacing regular light bulbs with alternatives can reduce lighting energy costs by 75 percent, according to the Network for Business Sustainability.
Employee/Staff Satisfaction
Green policies can also improve your current employees' opinion of your organization. For example, one of the core values of Recreational Equipment, Inc. (REI), an outdoor gear and apparel retailer, is that "success demands changing how limited natural resources are used." According to an engagement survey within their yearly stewardship report, 96 percent of their employees indicated that they "fully support the values for which REI stands," and another 94 percent reported they were "proud to be associated with REI."
Tax Credits
The 2009 economic stimulus plan also offered tax incentives to go green, per The Washington Post. This includes organizations that use environmentally friendly practices such as switching to renewable energy sources like solar power, and using electric or hybrid automobiles and trucks. According to the IRS, current energy business incentives include grants, varied energy and conservation bonds, extended credit eligibility for facilities producing electricity from wind and other green sources and expanded credits for wind power and alternative-fuel vehicles. Some state governments even offer tax incentives for installation of energy-efficient and renewable energy sources in businesses, according to the Database of State Incentives for Renewables and Efficiency.
The Cost and the Payoff
The future of business is green. But going green is a tough commitment to make — and at times a tough business practice to sustain, as most workplace changes are. Resources to help your business are multiplying, however, and businesses will find that ramping up environmentally conscious practices can save them money in the long run and enhance their reputation with consumers and their employees.