Remote Workplaces: Unraveling the Risks and Reward of Flexible Work Environments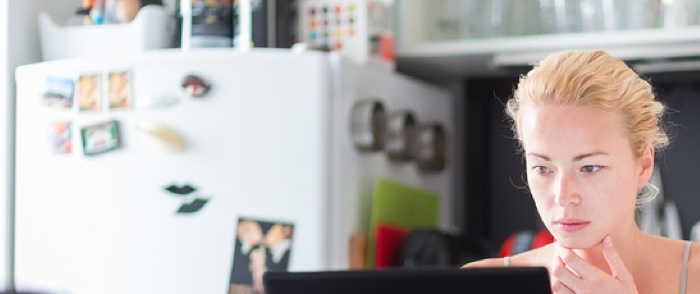 Discover how employees and employers feel about remote workplaces, and how CHROs can reduce the risks and maximize the benefits with the right technology.
The potential risks and rewards of remote workplaces are among the hottest topics in HR today. ADP's study The Evolution of Work: The Changing Nature of the Global Workforce identified freedom as a basic human need, and consequently 81 percent of modern employees feel positively about being able to "work from anywhere in the world." An additional 49 percent of employees believe that the future of remote work is already happening today.
While it's clear that contemporary talent values flexible work arrangements, CHROs and other HR leaders may feel a bit more hesitant about implementing a broad, work-from-home policy.
From HR's perspective, work-from-home policies can offer a serious boost for critical talent retention strategies. The Society for Human Resource Management (SHRM), however, has highlighted the existence of a "flexibility paradox," or simply the risks of diminished work-life balance when an employee's home becomes their office.
Worker stress costs the U.S. economy an estimated "$300 billion each year due to absenteeism, turnover, disabilities and reduced productivity," according to SHRM. In addition, maintaining productivity, engagement and collaboration can necessitate new technologies.
Risk and Reward: What Employers and Employees Have to Say
For employees, a primary draw to working from home is flexibility and work-life balance. For many personality types, a home environment can even increase productivity potential. However, there are risks to consider, such as collaboration difficulties, employee isolation and the higher possibility of distractions hindering productivity.
From an employer's perspective, Bloomberg writes, common pitfalls of work-from-home policies can include increased incidences of employee disengagement, information and technology breaches and other liability issues.
While mitigating common risks of work-from-home policies is best accomplished via collaboration between HR and legal counsel, HR can proactively prepare remote workers for success.
Productivity
By most accounts, employee productivity undergoes a boost when workers head to their home offices. The Harvard Business Review (HBR) reports that in one study, employees who worked remotely "were not only happier and less likely to quit but also more productive" than a control group working in an office. Individual or team productivity metrics can provide a clear set of expectations for accomplishments for the at-home worker and assuage any concerns about dips in productivity. But HRB goes on to report that poor productivity is often symptomatic of underlying cultural issues, such as mass disengagement or low morale, and not necessarily representative of the typical flexibly scheduled employee.
Technologies to support remote worker productivity are often closely tied to internal and external communications. HR leaders should, therefore, consider adding the following to their portfolios:
Internal chat software
Web conferencing for internal and external communications
Project management software
Employee Engagement
Gallup workplace studies indicate that remote workers are more likely to be engaged with their job than their office worker counterparts. However, the study admits that it's unclear whether previously engaged workers are more likely to head home, or remote work is a contributing factor.
To maintain strong relationships between teams, HR should focus carefully on the technology needed to power engagement:
Enterprise social networks
Collaboration and file-sharing platforms
Web conferencing
Education and leadership development apps
In many cases, HR should collaborate with team leads to develop strategies on the best applications of technology for engagement. Holding regular team meetings and one-on-one sessions via conferencing software can facilitate regular communications and feedback.
Collaboration
Regardless of your team's location, fostering collaboration can be a challenge. An underlying team culture of collaboration can be critical to encouraging employees to continue innovating and sharing knowledge when working from home.
The following categories of technologies can be critical in enhancing collaboration:
Team-based project management or prioritization tools
Decision assistance tools to allow for voting
Community-based knowledge sharing tools, such as employee portals
As organizations worldwide increasingly turn to remote workplaces, CHROs must understand the benefits and risks to both their workers and their organization. In addition to open communication and education to mitigate risks, HR leaders must work closely with IT to build a comprehensive policy to ensure employees remain productive, engaged and collaborative while working from home.
For more information on remote workplaces, download the report: Evolution of Work: The Changing Nature of the Global Workplace.