Reboot Financial Processes With the Cloud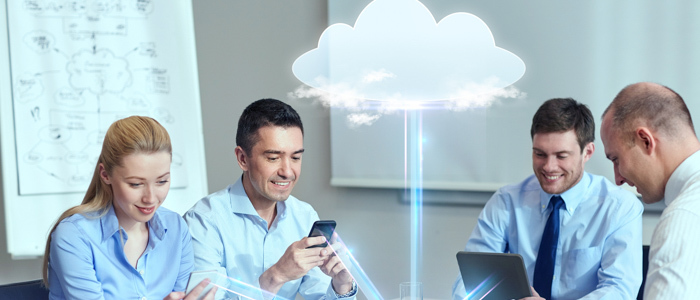 This article was updated on July 3, 2018.
According to PwC, financial processes have been undergoing a steady shift from traditional back-office "scorekeeping" to more strategic processes that help drive organizational performance. But despite the many years of focus, the evolution has been slow. The finance function seems to need some inspiration to rid itself of archaic processes and transform into a strategic business partner that fosters growth rather than just measuring it.
Some inspiration could come from the reboot of "Ghostbusters" releasing this summer. Just as technical advancements in filmmaking should help make the film's ghosts even ghostier, upgrades in cloud computing can help finance evolve further into a service-oriented organization that drives growth.
Reboot Finance Vision
One function of finance that could use a reboot is its vision for how it services the organization. The finance charter should change from one of measuring and reporting performance to something that drives growth. PwC suggests taking a service delivery approach by "providing customers with value adding and cost-effective services."
Take the budgeting and planning process as just one example. Traditional planning is focused on the rearview mirror, often taking last year's budget, scrutinizing what was already accomplished to justify changes to next year's budget. Instead, finance should work with line leaders in a more strategic, growth-oriented and forward-looking way to plan investments in future growth, notes Chief Executive magazine. Finance can take the lead to help business units set future growth targets and plan the strategy for achieving that growth.
Connect Disparate Systems to See the Whole Picture
Many finance organizations are drowning in a sea of disconnected systems, spreadsheets and compliance processes, which makes it nearly impossible to have a complete view of business performance. But by implementing fully integrated, cloud-based technology, finance departments can provide customers, suppliers and employees with tools to do their jobs more efficiently.
One major advantage of cloud systems is that it makes it easy to give stakeholders access to the tools and data they need to get their jobs done well. In many cases, integrating the cloud can pivot the finance department from gatekeepers of the organization's data to partners who can work front and center with their stakeholders to target specific results.
Move Compliance Processes to the Cloud
Many organizations fail to move compliance processes to the cloud, even though cloud services offer many benefits, because compliance is viewed as a high-risk process, and there is a lack of trust from enterprises that the cloud will enable organizations to stay compliant. Especially considering, according to ZDNet, that the Sarbanes-Oxley (SOX) Law plainly states that organizations are responsible for any financial wrongdoing, "even if these are the result of a third-party, such as a cloud provider." So it makes sense there is some level of reticence in placing compliance processes in any other hands but your own.
The Cloud Is Safer Than Ever
Just as it less risky to reboot an established and well-loved brand like "Ghostbusters," advancements to the cloud and its well-established security features have made it more secure than ever before. According to Accenture, cloud service providers provide the same level of compliance and physical security as enterprises do at their on-premise data centers. Moreover, cloud providers have developed deep expertise in compliance and are prepared for any regulatory problem thrown at them.
Cloud providers have processes and teams in place to ensure adherence to compliance standards and regularly perform self audits to identify any issues before they arise. By using cloud services, organizations are actually adding additional layers of security rather than introducing new levels of risk. It will, however, still be incumbent upon you to manage the vendor and perform regular audits to ensure your cloud providers are maintaining the standard you expect.
Where Does Inspiration Come From?
Inspiration often comes from unexpected places. So just as advancements in film and a hilarious, all-female cast inspired filmmakers to reboot and transform "Ghostbusters" for the 21st century, finance can transform financial processes by creating an updated mission and taking advantage of what the evolution of cloud services now has to offer.