Optimize Staffing Levels Through Data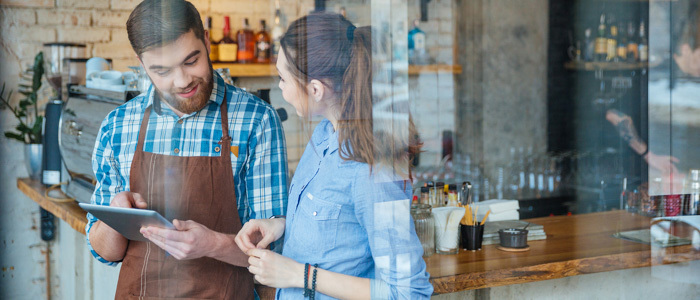 This article was updated on July 3, 2018.
Optimizing staffing levels through data can boost your short-term profitability and ensure your long-term growth by proactively engaging the talent you'll need to meet your future strategic needs. The growing availability of big data — especially in the realms of HCM and analytics — positions HR leaders to become strategic partners with financial leaders to control costs, optimize employee performance and grow the business.
Big Data to Boost Staffing ROI
Your data can offer actionable insights that allow you to find exactly the right level of staffing on a daily, weekly or monthly basis. Retailers, for example, could use their data to analyze the level of sales at each store, and then use their time and labor management system to optimize staffing levels through data at times when their stores are busiest and their customers need the most help. Aligning your staffing costs and revenues this way allows you to take an investment approach to staffing that provides the most ROI for staffing dollars.
Retailer Shoe Carnival, which has more than 400 stores and 6,000 employees in the U.S., recently did this by leveraging its data to determine staffing levels and, as a result, increased overall profitability. "This gives our managers the ability to look at payroll as a percentage of sales, as well as staffing and overhead costs in a way that can influence the outcome and profitability of each store," says Sean Georges, senior vice president of HR at Shoe Carnival. By using their data and building in-house big data capability, the retailer has made leveraging staffing data simple and actionable.
Big Data Offers Strategic Capabilities
Finance and HR leaders should partner as a strategic team in leveraging people. Building a big data infrastructure holds the promise of not only helping optimize daily staffing, but also in long-range planning where retention and engagement are strategic imperatives.
Here are four major big data capabilities that can impact business growth.
1. Benchmarking
How do your staffing levels compare? Are your overtime costs higher than the industry average? What about your retention and engagement of employees compared to the industry average? Benchmarking allows you to analyze exactly where you compare to the market, and enables you to make changes that align with your business goals.
2. Data exchange
Combine data, such as sales numbers or customer satisfaction metrics, with other systems and platforms to identify key business insights and plan strategic actions. The ability to cross-reference and make connections between data from disparate systems is what big data is all about, making your data a driver of strategic decision-making.
3. Predictive analytics
You can use predictive models from your data to help you make smarter workforce decisions. For example, once you've defined which functions are most important for the growth of your business, you can wield predictive analytics to identify flight risks within your key talent pool. You can then define what factors are driving that risk and take proactive action to more fully engage your talent. You can be surgical in your approach, perhaps adjusting benefits or compensation, or allowing more flextime.
4. Analyzing patterns
Big data can also help you understand typical patterns in your business that impact your staffing needs. Being able to anticipate how busy your "busy season" might be prevents you from overshooting or undershooting as you define your staffing and budget. For example, if you have a seasonal spike in store traffic, you wouldn't want to hire additional full-time employees, but you might consider hiring seasonal or temporary workers. You might even consider hiring temp workers for special projects or short-term talent needs.
It's the precision and predictive quality of big data that can help you optimize your staffing — benefiting both cost control and growth.