Employee Background Screening for New Hires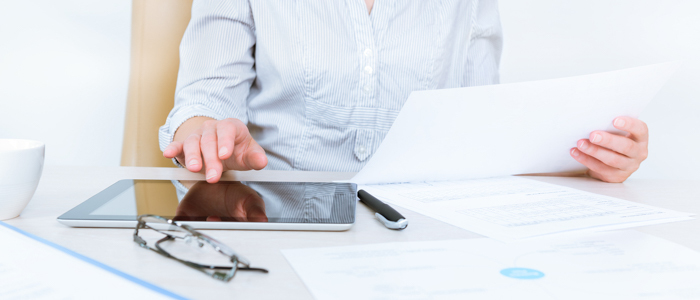 This article was updated on July 6, 2018.

Employee background screening is an important step in the hiring process, but one that must be conducted in strict accordance with employment laws. Depending on your state's laws and industry, background screens can include many types of verification, including employment and educational history, and criminal, credit and driving records. Best business practices often include the use of a third-party employee background screening vendor, which can help reduce company risk and preserve employee confidentiality. Note that if you use a vendor for screening, you'll need to comply with the Fair Credit Reporting Act, which requires certain permissions from and notifications to the applicant.
There are a number of reasons why a company may choose to conduct employee background checks. First and foremost, this may help reduce the chance of hiring an individual who may have a suspect background or is lying about credentials. Candidates may not always whom they appear to be. According to a survey conducted by CareerBuilder, "58 percent of employers have caught a lie on a candidate's resume." A background screening can verify career and educational information to back up what a candidate is stating on an application, giving employers the green light to make a job offer.
The second reason why employee background checks are so important to your business is because they can protect you and your other employees. The Society for Human Resource Management reports that 28 percent of employers do not ask candidates to divulge their criminal background at all during the hiring process. Whether you decide to move forward with a candidate after reviewing all of his or her information, you'll at least have the facts. It is your responsibility as an employer to maintain a safe workplace for all your employees, and making an informed decision can help you with that task.
Guidelines for Performing a Background Screening on a Prospective Hire
Conducting employee background screening doesn't have to be overly complicated.
Get written permission first. Background checks should only be performed on after you have made a conditional offer of employment. Once the offer is made, get the candidate to provide written authorization before conducting a pre-employment background screen. You should explain to every candidate the purpose of gathering background information, how this information will be used to determine employment eligibility, how the candidate can obtain copies of their background screening report and how their information will be kept private. If you are using a third-party vendor, ensure you are in compliance with the FCRA's regulations regarding authorization and notification requirements.
Develop Background Check Procedures and Apply Consistently to All Candidates. It is against the law to discriminate against any candidate, or to conduct a background check only on members of one protected class and not another. The EEOC provides guidance on the use of arrest and conviction records in employment decisions that should help in development of a background check policy. For example, employers may not use criminal history to deny employment to an applicant of a certain protected characteristic if it offers employment to other candidates with similar job histories who have the same criminal record. This may violate Title VII of the Civil Rights Act.
Check the right information. Make sure your background screen includes a review of the candidate's history from all angles that are relevant to your industry or to the job and consistent with business necessity. Use this to spot any patterns in the candidate's behavior or history that will stand out in the hiring decision.
Use the above tips to help ensure a thorough background check for all new hires, an important step in protecting your business and employees.