Disaster Preparation in the Workplace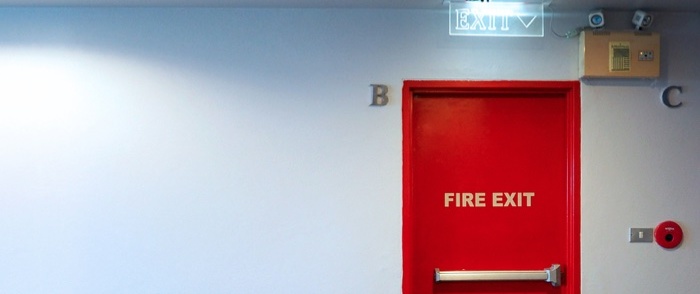 Creating, implementing and sustaining an effective disaster preparation plan will help enable a workforce to be as safe as possible.
It's unfortunate, but every organization should have a disaster preparation plan for an act of violence occurring in the workplace. The Occupational Safety and Health Administration (OSHA) defines "Workplace violence" as "any act or threat of physical violence, harassment, intimidation, or other threatening disruptive behavior that occurs at the work site. It ranges from threats and verbal abuse to physical assaults and even homicide. It can affect and involve employees, clients, customers and visitors...Nearly 2 million American workers report having been victims of workplace violence each year."
So what are some ways HR leaders, in partnership with organizational leaders, employees and others, can approach workplace violence preparation?
Don't Reinvent the Wheel
Fortunately, HR may not need to put together a violence preparation plan from scratch. OSHA offers resources on preventing workplace violence that are available to the general public. Industry groups may also offer programs that provide baseline standards, but can be tailored for individual organizations within it. For example, school districts have particular requirements for lockdown drills. Yet, individual schools retain some flexibility on both what should be done and how to do it. There are also private organizations that can provide assessment and training to organizations looking seriously at disaster and violence preparation.
Get Everyone Involved
Creating and implementing a disaster preparation plan may be upsetting, so it's important to have everyone understand why it's necessary. Identify groups and how they could be affected by workplace violence. Then tailor procedures and communications to each group.
This could be done in a number of ways, from mass communications (e.g., though an organization's intranet) to small or large group meetings to one-to-one Q&A sessions. Any materials generated should be readily available for anyone who needs access to them. Overall, ongoing and effective communication helps everyone understand why disaster preparation is important. It's about being ready, not fearmongering.
Training Is Key
Once a disaster preparation plan has been created and communicated, everyone needs to understand their roles. Train employees on what to do and how their participation enables the plan to work properly. For example, in a lockdown drill situation, individuals may be designated as "monitors." Their main role may be to make sure employees have followed the lockdown drill procedures, and to signal when everything is "all clear."
Also identify and purchase any equipment needed for the disaster preparation plan. Let the appropriate people know how the equipment should be used and how to maintain and store it. Going back to the lockdown drill example, ensure that office doors have appropriate safety locks, or that monitors have walkie-talkies to communicate with appropriate individuals. Consider a system that allows a designated person to alert people via an automated messaging system.
Stay Prepared
Regardless of role or responsibility, any disaster preparation plan must be practiced consistently in order to be effective. While it may be uncomfortable to some, it should be taken seriously, as lives and property could be at stake in an actual situation of workplace violence.
Those responsible for the disaster preparation plan should reevaluate its effectiveness on a regular basis. Understand what "success" looks like, and benchmark performance against it. Hold leaders and supervisors accountable for understanding and supporting it. Stay abreast of any changes outside of the organization (e.g., updates in legislation) that may alter the plan. Ensure that communication materials are updated as appropriate, and stakeholders apprised of updates in a timely fashion.
Being prepared to cope with workplace violence is an important responsibility for an organization and those that work within it. Creating, implementing and sustaining an effective disaster preparation plan will help keep a workforce as safe as possible.
Be sure you can pay your employees if disaster strikes: Your Continuity Plan Should Include Alternative Payroll Options