Decline of the Paper Check and Rise of Electronic Payment Options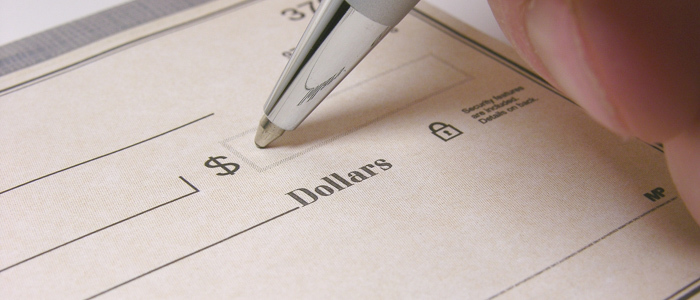 This article was updated on July 9, 2018.

In recent years, we have seen an influx of new ways for consumers and businesses to pay for expenses. As electronic payment trends continue to gain traction, one of the old payment staples – the paper check – is quickly diminishing, but not as quickly as many would like.
A 2015 article from the Washington Post claimed that the number of checks Americans have written in recent years has decreased significantly. In fact, the article noted that writing checks has become a lost art of sorts. As the number of checks Americans have written over the past 10 years has declined, the number of Google searches for "how to write a check" has actually increased nearly five-fold. Even more ironic is that increasingly fewer checks are entering banking systems in paper form.
As businesses move to electronic payment processes, many are gaining efficiencies, saving overhead costs and helping to reduce their compliance risks. A 2014 Association for Financial Professionals (AFP) Payments Fraud and Control Survey found that 82 percent of its respondents reported that checks were a primary target for fraud attacks at their organizations. That finding is consistent with the viewpoint in the Washington Post article, saying that "writing a check to someone is akin to giving them the keys to your bank account, and trusting that they won't help themselves to what's inside."
Because of security concerns surrounding paper checks, you'd think that more businesses would be moving to electronic payment processes at a more rapid rate. According a 2014 Wall Street Journal article, however, research shows that U.S. companies actually lagged far behind Europe, Japan and Brazil it came to e-payments. A recent report from Pocket Sense said that while 82 percent of U.S. employees receive payments via direct deposit, some employees still prefer paper checks.
Similar to cash, paper checks will continue to be used for certain types of payments, but electronic payment options have become the preferred process for many businesses and consumers because of convenience and security reasons.
The information provided in this blog post is for informational purposes only and not for the purpose of providing accounting, legal, or tax advice. The information and services ADP provides should not be deemed a substitute for the advice of any such professional. Such information is by nature subject to revision and may not be the most current information available.