Compliance in the Employee Life Cycle: Compensation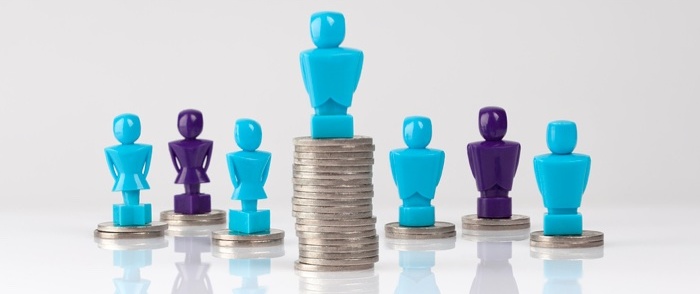 The movement toward equal pay continues with legislation across multiple levels.
The administration and management of the employee life cycle is a critical component of human capital management (HCM). This vital element also tends to be one of the most challenging, due to the regular introduction of new employment legislation.
We have already seen a year full of new compliance trends regarding this kind of legislation. Employers are having to learn how to react quickly, at times with little to no guidance on how to incorporate the new legal requirements.
This first post in this series reviewed legislation trends relating to the pre-employment stage. Let's pick up now with equal pay and minimum wage increases.
Pay Equality
Whether it be in the workforce or in the media, pay equality was a topic that spun into a variety of movements in the first half of 2018. For example, states have enacted legislation that would allow for events such as "Equal Pay Day," as well as legislation requiring employers to report on pay across their organization. The ADP Research Institute® reports:
On average, men make 28 percent more than women.
Over the past seven years, millennial women's income has stagnated while their male counterparts' income has increased.
90 percent of job seekers say it's important to work for an organization that embraces transparency with pay.
77 percent of women and 63 percent of men agree that the U.S. needs to continue making changes to give men and women equality in the workplace.
25 percent of millennials say ethics, integrity and honesty are vital for long-term business success.
70 percent of job seekers value compensation the most when looking for new opportunities.
In the past, state legislation was more focused on pay equality at the gender level and, as legislation has evolved, other protected classes are now being included. This philosophy goes hand-in-hand with Title VII, the ADEA, and the ADA in prohibiting compensation discrimination based on race, color, religion, sex, national origin, age or disability. For example, California has specific legislation that deals with ensuring pay equality among races.
Minimum Wage Increase for Employees

States and local jurisdictions have moved quickly in the last year to enact new minimum wage laws, with the intent of making the minimum wage a more livable income. The laws vary in terms of the structure of the wage increases. Some locales have set the minimum wage to raise gradually over a period of time, with a ceiling rate effective by a certain date, while others have set a flat rate to become effective immediately.
In 2017, over 250 minimum wage bills were proposed across the country at varying levels, with more than 20 states implementing changes, and even more local jurisdictions taking similar measures. This trend has continued steadily into 2018 as the federal government is not focused on raising the federal minimum wage, which has not been increased since July 2009.
More from this series:
Compliance in the Employee Life Cycle: Before the Hire
Compliance in the Employee Life Cycle: Employee Policies to Watch
Additional Resources: