Accountant Connect from ADP Wins the CPA Practice Advisor Tax and Accounting Technology Innovation Award for the 2nd Consecutive Year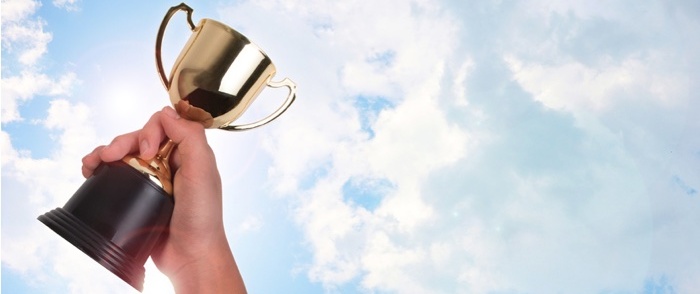 ADP's innovative solution for accounting professionals earns honors for the second straight year.
Designed by accountants for accountants, Accountant ConnectSM from ADP® has proven to be a tangible business asset for accounting professionals. This free, cloud-based, mobile-friendly solution has once again caught the attention of CPA Practice Advisor, who selected Accountant Connect as a Tax and Accounting Technology Innovation Award winner.
This marks the second year in a row Accountant Connect received this distinguished recognition.
The Innovation Awards were introduced in 2004 to honor new or recently enhanced technologies that benefit tax and accounting professionals — and their clients — through improved workflow, increased accessibility, enhanced collaboration or other means.
Winners of this innovation award were announced during the California Accounting & Business Show reception and ceremony this week in Los Angeles. Entries were judged by an independent advisory panel comprised of the editorial staff at CPA Practice Advisor, thought leaders in the profession and the publication's Editorial Advisory Board, which includes accounting and tax professionals from various sized firms across the country that are engaged in a variety of practice areas.
Launched two years ago, Accountant Connect now has more than 25,000 users. Recently enhanced, based on input from accountants, Accountant Connect provides users with even more resources and functionality — accessible via desktop, laptop, tablet and mobile phone — that enable accountants to better advise their clients:
Ability to process payroll for RUN Powered by ADP® clients
Added intelligent, client-specific notifications on issues requiring more attention
Enhancements to the ADP custom version of the CCH Resource Library, powered by IntelliConnect — adding the new Tax Reform Library and 20 years of U.S. Master Tax Guide history
Fast access to clients' payroll information from an easy-to-access dashboard where they can view payroll trends, generate or schedule multi-client payroll reports, and share pay data to their accounting software's general ledger
Complimentary CPE courses, state Fast Wage and Tax Facts and IBISWorld® industry reports
"Accountant Connect streamlined our workflow, because every quarter I need the payroll reports to tie up our bookkeeping for all of our clients," said Nick Boscia, CPA, EA and Partner at Boscia & Boscia. "In the past, we would have to wait to get paper copies, and sometimes a page would be missing. Now, I can go onto the app myself, and instantly do batch reporting by selecting all my clients and reports I need. From there, I have instant access to every report I need."
Accountant Connect is the platform for smart accounting professionals who are looking to save time on administrative tasks and want access to the latest resources to help them with strategically advising their clients. And it's still completely free.
Learn more about Accountant Connect.