Make a Wish List to Receive the Perfect HCM Software Gift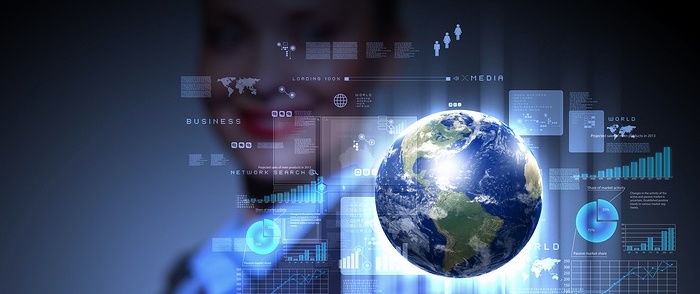 HCM software needs to connect data sources across the company's regional and global footprints so that HR can provide the best employee experience.
HCM software continues to rapidly advance, offering organizations the potential to not just improve human resource functions for their employees, but also derive additional business value from their data.
But not all HCM applications are built alike, and many organizations are learning this the hard way. As they grow and expand into new regional and international markets, many organizations realize their many disparate systems won't properly integrate.
HCM is already vast; it pulls together payroll, scheduling, hiring, learning and performance management. The last thing your organization needs are HCM software applications that don't connect the dots of data, and thus undermine the employee experience. What your organization needs is a wish list.
Here are a few key items your HR team should consider putting on a wish list that will lead to the ultimate gift: technology that truly integrates your many HCM functions.
Connect Global Pay and Benefits
No matter where an HR department is based in the world, it needs to reconcile the differences between its localized HCM data and the data that reflects another country's HR standards, according to Melissa Jimenez, Director of MNC Product Management at ADP. In Australia, for instance, HR deals with superannuation, which is a pension program unique to that country. In Germany, employees have to declare religious affiliations because the law requires church members to pay a tax to fund church activities.
HCM software needs to reconcile those differences so they won't create information gaps within a multinational organization. The technology should also offer HR the flexibility to group-select data. For example, being able to select specific pay elements from different countries will create more robust customized reports.
Analyze HR Strategies Specific to Region
As your organization continues to expand, consider whether your HCM software can fully integrate the recruiting and retention data that's needed to hit the ground running in new territories and with new products. Salaries, cost of living, employment statistics, professional backgrounds, current employee aspirations, career goals and other data inform your recruiting and retention efforts.
If your HCM data in these areas is patchy, your HR department won't be able to properly recruit and hire the most qualified employees for specific jobs in specific regions. Similarly, you'll be unable to see any localized trends in employee retention that can help the company at large.
Access Employee Data, Every Last Bit
Employees have a lot to offer a business, obviously, but they also have a lot of data for an HR department to collect and use. Effective HCM software should effortlessly access every piece of an employee's data puzzle: hiring documentation, payroll information, performance reviews, goals and other information.
With a complete view of employee data, you'll quickly be able to see if they have participated in mandatory training, or if they haven't received a pay raise. You'll also be able to quickly access their data in case they request to see it; new GDPR regulations give them that option.
Before Finishing the List, Don't Forget to…
Before you submit your HCM wish list to your CHRO, CFO and others in the technology approval chain, first dot the "I" and cross the "T." That's right: communicate often with IT about which solution you want. IT will be able to relay how it will best fit the larger technology picture. IT can also determine which solution best comes out of the box and requires little development customization (meaning you won't be knocking on their door for the smallest of issues). Also, because your HR department works closely with finance, any future HCM purchase should include that department's input.
Lastly, make sure you've followed your data trails to find the gaps in your current HCM technology. "If you follow your data step by step, you will be enlightened," Jimenez said. "I tell clients, 'Trace the data.' Look at how an employee is hired in HR, and follow that data all the way to [when] a paycheck is generated. If you do that, you'll have an understanding of the data journey and an understanding of the gaps." A full understanding of current gaps will help find the best technology to close them.
With HCM software that aligns with your organization's future goals, your HR team won't have to rely on IT and can best use the technology to accomplish meaningful strategic work. You'll have the most complete picture of the organization, provide the best possible employee experience and, in turn, drive growth.
As you draw up your wish list, you'll want to prioritize connectivity with your existing technology investments. Download this white paper from Ventana Research to discover how to extend the value of your enterprise software around the world.